New polls in New Jersey and Wisconsin show solid support for marijuana legalization, Chicago harm reduction pioneer Dan Big has died too early, the FDA approves clinical trials of psilocybin for treatment-resistant depression, an Ohio drug defelonization initiative is on the November ballot, and more.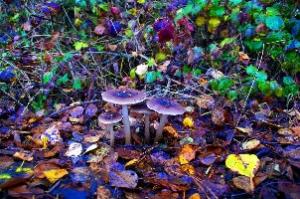 Marijuana Policy
California Legislature Passes Bill to Overturn Old Marijuana Convictions. The state Senate Wednesday approved Assembly Bill 1793, which directs prosecutors throughout the state to overturn convictions for acts that are no longer illegal under the state's Prop 64 marijuana legalization initiative. The bill would also reduce many felony convictions for marijuana-related crimes to misdemeanors. It was approved by the Assembly in May and now goes to the desk of Gov. Jerry Brown (D).
New Jersey Poll Shows Strong Support for Legalization. A Quinnipiac poll released Wednesday has support for marijuana legalization at 62%. Among respondents between 18 and 34, that figure was 90%. The poll comes as Gov. Phil Murphy (D) and legislative leaders push to get a legalization bill passed next month.
Wisconsin Poll Shows Strong Support for Legalization. A new Marquette Law poll has support for legalization in the Dairy State at 61%. Gov. Scott Walker (R) is opposed to marijuana legalization, calling it a gateway drug. He's polling at 46% in the same poll.
Medical Marijuana
Mormon Church Sends Out Letter Opposed Utah Medical Marijuana Initiative. The Salt Lake City-based Church of Latter Day Saints has mailed a letter to church members urging a "no" vote on the state's November medical marijuana initiative. The letter claims the measure would create "a serious threat to health and public safety, especially for our youth and young adults, by making marijuana generally available with few controls."
Psychedelics
FDA Approves Psychedelic Magic Mushrooms Ingredient Psilocybin for Depression Trial. The Food & Drug Administration has approved the use of psilocybin for a drug trial in treatment-resistant depression. Compass Pathways, a life sciences firm, now has a green light to perform the clinical trials. The phase two trial with 216 patients will get underway next month.
Harm Reduction
Chicago Harm Reduction Pioneer Dan Bigg Dead at 59. Dan Bigg, a co-founder of the Chicago Recovery Alliance and a long-time activist died Tuesday at his home. The cause of death remains undetermined pending further tests. He was a pioneering needle exchange worker in the 1990s and pushed for putting naloxone in the hands of drug users and their loved ones as opioid overdose deaths began to soar more than a decade ago. Friends and colleagues said that thousands of people who could have died from overdoses or infectious disease are alive today because of Bigg's stalwart activism. He will be missed.
Sentencing
Ohio Initiative Would Defelonize Drug Possession, Cut Sentences. Voters in the Buckeye State will vote on a constitutional amendment that would reduce penalties for non-violent drug crimes by making drug use and possession a misdemeanor instead of a felony. Issue 1 also bars the jailing of probationers merely for drug use or possession and allows sentence reductions of up to 25% for inmates who participate in rehabilitation, work, or educational programming.