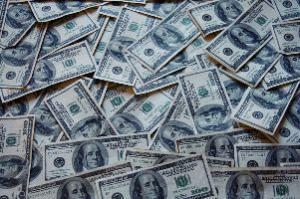 More jail and prison guards gone bad, a kinky New Jersey cop is in trouble, and more. Let's get to it:
In Raymond, Mississippi, two Hinds County jail guards were arrested last Tuesday on suspicion they were providing drugs and other contraband to inmates. Guards Marcell Anderson, 21, and Shauntavia Lee, 26, went down after narcotics investigators got a tip. They face separate charges of possessing marijuana, synthetic cannabinoids, Xanax, and meth in a correctional facility with the intent to distribute.
In Monroe Township, New Jersey, a Monroe Police officer was arrested last Wednesday for misusing a police database to provide information to drug suspects. Sgt. Jody Collins, 41, is also accused of engaging in sexual activity on duty and providing money to settle a drug debt by someone known to sell drugs. He is charged with official misconduct and computer crimes.
In Forest Park, Ohio, a now former Colerain Township police officer was arrested last Thursday on charges she stole medications from a home "while there on official business." Ashley Meyer allegedly stole the medications in late 2017 and they showed up being offered for sale in January of this year. When police searched Meyer's home, they also found methamphetamine, marijuana, and "a white powder substances, possibly crack cocaine or heroin" inside. Meyer is charged with theft in office, trafficking in drugs, and drug possession.
In Salisbury, Delaware, a state prison guard was sentenced Tuesday to more than four years in federal prison in a massive conspiracy to smuggle and sell drugs. Former guard Rachelle Hankerson, 28, was one of 18 guards among 80 total defendants in the case and pleaded guilty to racketeering conspiracy. She is the 77th of the 80 to be sent to prison. She admitted charging inmates and their "facilitators" at least $500 for each package of contraband smuggled into the prison.