Even as a California safer injection site bill approaches final passage, the Justice Department takes aim at the harm reduction practice; state financial regulators want Congress to act on marijuana banking, and more.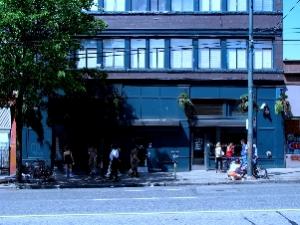 Marijuana Policy
State Financial Regulators Call on Congress to Deal With Marijuana Banking Problems. The top financial regulators in 13 states sent a letter last week to congressional leaders demanding that they take action to protect banks working with marijuana businesses. The conflicts between state-level legalization and federal prohibition have created confusion in the financial sector and jeopardized public safety, the regulators said. "It is incumbent on Congress to resolve the conflict between state cannabis programs and federal statutes that effectively create unnecessary risk for banks seeking to operate in this space without the looming threat of civil actions, forfeiture of assets, reputational risk, and criminal penalties," the regulators wrote. "While Congress has taken some action, such as the Rohrabacher amendment prohibiting federal funds being used to inhibit state medicinal marijuana programs, this has been an impermanent approach that requires a permanent resolution." Regulators from Alaska, Connecticut, Hawaii, Louisiana, Michigan, Montana, Nevada, New York, Oklahoma, Oregon, Pennsylvania, Utah and Washington State signed the letter.
Medical Marijuana
Oklahoma Proposed Medical Marijuana Regulations Now Open for Public Comment. State officials are now asking the public for its input on the regulation and implementation of medical marijuana in the state. "Lawmakers in the legislative working group are seeking a path forward to implement State Question 788 in a way that conforms to the desires of voters who passed the law," said Speaker Charles McCall (R-Atoka). "To do that effectively, the working group needs as much input as possible from citizens -- supporters, advocates, patients, health-care providers, public safety and law enforcement officers and even those who have concerns. I would encourage all Oklahomans who have an interest in this issue to use this opportunity to share input and have their voices heard." Comments can be sent to [email protected]. Messages will then be shared with members of the working group.
Harm Reduction
Justice Department Attacks Safer Injection Sites. In an op-ed in the New York Times titled "Fight Drug Abuse, Don't Subsidize It," Deputy Attorney General Rod Rosenstein attacked safer injection sites as "very dangerous" and argued they would "only make the opioid crisis worse." He also points out that they are federally illegal and warns that violations are punishable by up to 20 years in federal prison. His op-ed comes as cities such as New York, Seattle, and San Francisco advance plans to open such facilities in a bid to reduce harms.
California Safer Injection Site Bill Passes Senate. The Senate voted Monday to approve Assembly Bill 186, which will allow the city of San Francisco to undertake a three-year, pilot safer injection site program. The bill now goes back to the Assembly for a final concurrence vote before heading to the desk of Gov. Jerry Brown (D).