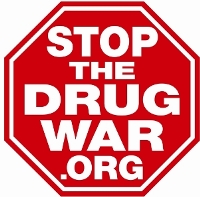 Folks in Congress are growing tired with Trump administration obstructionism on medical marijuana, the Arkansas program is on hold after a court ruling, Pennsylvania okays vaping -- but not smoking -- flowers, and more.
There must be something in the water in Memphis, a Massachusetts dope squad is under investigation for thuggery, more prison guards go down, and more.
It's time to let the FDA know what you think about marijuana scheduling, Maine lawmakers pass a veto-proof pot sales bill, the Trump administration wants to drug test some food stamp recipients, Amnesty International reports on drug death penalty countries, and more.
A pair of senators demand that Jeff Sessions quit blocking marijuana research, Mitch McConnell files a federal hemp bill, Mexico's tourism minister says his country should allow states to legalize weed, and more.
The president appears to leave his attorney general out to dry on pot policy, New York's governor is being pushed left on pot by a celebrity challenger, a key GOP lawmakers opposes the Trump push to drug test food stamp recipients, and more.
Google is restoring drug treatment advertising but with vetting, the federal hemp bill is moving fast, fighting over coca results in a state of emergency in a Colombian province, and more.
Maine lawmakers pass another legal marijuana implementation bill, this time with veto-proof majorities; the Justice Department eyes a crackdown on pain pill production, Bernie Sanders takes aim at opioid makers and distributors, and more.
Permission to Reprint:
This issue of Drug War Chronicle is licensed under a modified
Creative Commons Attribution license
. Articles of a purely educational nature in Drug War Chronicle appear courtesy of DRCNet Foundation, unless otherwise noted.