There must be something in the water in Memphis, a Massachusetts dope squad is under investigation for thuggery, more prison guards go down, and more. Let's get to it: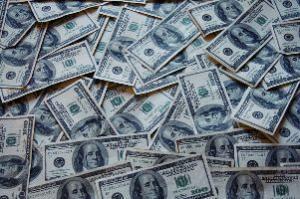 In Springfield, Massachusetts,
the Springfield Narcotics Unit is under investigation
. City leaders and representatives of the US Attorney's Civil Rights Division met last Friday to discuss opening a federal investigation into the department's former narcotics unit. The investigation is prompted by public reports and will look into whether the former unit engaged in a pattern or practice of using excessive force in violation of the Constitution.
In Bismarck, North Dakota, a Burleigh County sheriff's deputy was arrested last Tuesday on drug and theft charges while on the job. Deputy Kerry Komrosky, 31, allegedly stole a pound of methamphetamine and 13 cell phones from the Metro Area Task Force. Komrosky went down after he failed to return from a lunch break and his sergeant went to his home to look for him. There he found evidence linking Komrosky to the missing drugs and phones. He ischarged with three felonies and a misdemeanor -- possession of a controlled substance with intent to deliver, two charges of theft of property and possession of drug paraphernalia.
In St. John, US Virgin Islands, a USVI prison guard was arrested last Thursday on charges he smuggled drugs into the Golden Grove Correctional Facility. Darren Giddings is charged with promoting prison contraband and introduction of narcotics or an addictive drug into the prison. He's currently out on bail.
In Memphis, Tennessee, two Memphis police officers were arrested last Thursday after getting ensnared in an undercover drug sting. Officers Terrion Bryson and Kevin Coleman went down after an investigation that begin in February into reports the two were stealing money and drug during traffic stops. Memphis Police deployed an undercover agent, who was stopped twice by the pair. Both times they stole money from him. Later, Bryson contacted the undercover agent to tell him he could help ensure his drug shipments made it safely through the city, while Coleman threatened to harm his family if the deal was a set-up. Last Thursday, the pair agreed to guard a shipment of what they thought was heroin, and were arrested on the scene. They are both charged with possession of a controlled substance with intent to manufacture, delivery and sell, along with criminal attempt felony and possession of a firearm during the commission of a felony.
In Memphis, Tennessee, a former Shelby County sheriff's deputy was sentenced last Wednesday to 63 months in federal prison for stealing money from a drug dealer and tampering with a witness. Jeremy Drewery, a 17-year veteran, arrested a drug dealer and tried to convince him to become an informant, but when the dealer refused, Drewery demanded a cash payment to let him go free. The dealer then contacted a lawyer, who turned to the FBI, which then recorded interactions between Drewery and the dealer. After Drewery was arrested for that, he then offered another confidential informant $2,000 to kill the dealer.
In Fall River, Massachusetts, a former state prison guard was sentenced Tuesday to 3 ½ years in state prison for dealing heroin. Stephen Lebreaux, 43, had copped to a multi-count indictment for trafficking and distributing heroin. The prison guard went down after selling heroin four times to an undercover officer.
In Bicknell, Indiana, a Bicknell police officer was arrested last Thursday on charges he gave a heads-up to a drug suspect, jeopardizing an undercover drug operation. Officer Kevin Carroll, 47, is charged with official misconduct and criminal recklessness. He's now out on bail.