Google is restoring drug treatment advertising but with vetting, the federal hemp bill is moving fast, fighting over coca results in a state of emergency in a Colombian province, and more.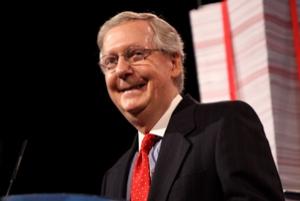 Marijuana Policy
Alaska House Votes to Limit Access to Old Marijuana Convictions. The House voted Monday to approve House Bill 316, which would not expunge old pot convictions, but would restrict access to those records. Bill sponsor Rep. Harriet Drummond (D) said she filed the bill to ensure that Alaskans are not passed over for jobs or promotions for possessing a substance that is now legal. Convictions that would be hidden would be those for possession of less than an ounce of marijuana by people 21 and over. The bill now goes to the state Senate.
Medical Marijuana
Pennsylvania Health Secretary Approves Vaping Flowers and Buds. State Health Secretary Dr. Rachel Levine announced Monday she will approve the Medical Marijuana Advisory Board's recommendation to allow the sale of medical marijuana in in leaf or flower form. State law forbids patients from smoking it, but vaping would be okay.
Hemp
McConnell's Hemp Bill Gets Fast-Tracked. Sometimes it pays to be the Senate Majority leader. Sen. Mitch McConnell's (R-KY) hemp bill, Senate Bill 2667, is getting fast-tracked. Using a procedural move known as Rule 14, the bill introduced last week was placed on the Senate calendar on Monday. The move allows the bill to skip the committee process and head directly to the Senate floor. Companion legislation has been filed in the House.
Drug Treatment
Google to Vet Drug Rehab Ads. Nearly a year after it suspended advertising for drug treatment centers because of numerous deceptive and misleading ads, Google announced Monday that it would resume accepting such ads. But they will first have to be vetted by an outside firm, LegitScript of Portland, Oregon. The new rules apply to in-person treatment facilities, crisis hotlines, and support groups. They will have to pass scrutiny on numerous criteria, including criminal background checks and license and insurance verification, as well as providing written policies and procedures demonstrating a commitment to best practices, effective recovery and continuous improvement."
International
The Hague Bans Pot Smoking in the City Center. For the first time, a Dutch city has banned public pot smoking. The Hague has banned pot smoking around its city center, central railway station, and major shopping areas. The move came about because of "many complaints" from residents and visitors, a spokesman for The Hague Mayor Pauline Krikke said. Amsterdam and Rotterdam ban pot smoking near schools, but do not have general bans.
Colombian Province in State of Emergency as Rebel Groups Fight Over Coca. William Vallamizar, governor of Norte de Santander province, has declared a state of emergency because fighting between two rebel groups over control of a coca-growing region. He said a thousand families had to flee the fighting, and 4,000 children were blocked from going to school. The dispute is between leftist guerrillas of the EPL (Popular Liberation Army) and ELN (Army of National Liberation), both of which hope to take over an area that had formerly been under control of the FARC. The FARC has transformed from a guerrilla army to a political party, but its demobilization has left power vacuums in the countryside.
Australian Federal Government Rejects Green Party Call for Marijuana Legalization. The federal government isn't interested in the Green Party's call for marijuana legalization, the health minister said Tuesday, resorting to discredited myths as he did so. Health Minister Greg Hunt said the party should withdraw its suggestion because it risks the health of Australians. "Marijuana is a gateway drug. The risk of graduating to ice or to heroin from extended marijuana use is real and documented," he said.