It's time to let the FDA know what you think about marijuana scheduling, Maine lawmakers pass a veto-proof pot sales bill, the Trump administration wants to drug test some food stamp recipients, Amnesty International reports on drug death penalty countries, and more.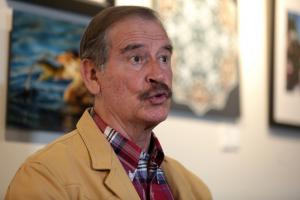 Marijuana Policy
FDA Accepting Public Comment on Marijuana Classification for Next Two Weeks. The Food and Drug Administration (FDA) is accepting public comment from "interested parties" regarding the classification of marijuana under the Controlled Substances Act. (CSA). The CSA places marijuana in Schedule I, a category reserved for drugs with no accepted medical use and high abuse potential. The FDA is acting now because the World Health Organization is set to review its own classification of marijuana and is seeking input from member nations, of which the US is the most influential. Public comment is open until April 23.
Former GOP House Speaker Boehner Now Supports Marijuana Legalization. Former House Speaker John Boehner (R-OH) said Wednesday he has had a change of heart regarding marijuana and will help promote marijuana legalization nationwide. He also announced that he and former Massachusetts Gov. William Weld (R) are joining the advisory board of Acreage Holdings, a national marijuana company. "I decided to get involved because of the struggles of our country's veterans and the opioid epidemic, after learning how descheduling the drug can potentially help with both crises," said Boehner.
Maine Legislature Passes Marijuana Legalization Implementation Plan by Veto-Proof Margin. After Gov. Paul LePage (R) vetoed a first effort to implement regulated and taxed marijuana commerce, the legislature has now approved a new measure to do so, this time by a veto-proof margin. The House passed the bill on Tuesday and the Senate followed on Wednesday. The bill will limit home cultivation to three plants, impose a 10% sales tax, as well as a $335 per pound tax on producers. It will also mandate that localities proactively opt-in before sales will be allowed.
Medical Marijuana
Arkansas Medical Marijuana Business Evaluations Halted after Court Ruling. The Department of Finance and Administration said Wednesday that the Medical Marijuana Commission's review of dispensary evaluations has been put on hold. The stoppage is the result of a ruling last week from a state circuit court judge that the licensing process for cultivators violated the 2016 voter-approved initiative legalizing medical marijuana. We are under an injunction that voids the method of cultivation scoring. Therefore, dispensary application review is on hold as we review the situation," Scott Hardin with DFA told KATV in Little Rock.
Drug Testing
Trump Administration Ponders Plan to Impose Drug Testing for Some Food Stamp Recipients. The administration is pondering a plan that would let states require that certain food stamp recipients undergo drug testing. The nose-under-the-tent proposal would mainly target able-bodied adults without children who apply for certain specialized job categories. That would be about 5% of all food stamp recipients. The move has long been desired by conservatives who seek ways to curb the safety net program.
International
Amnesty International Report: Four Countries Executed Drug Offenders in 2017. At least four countries executed people for drug offenses last year, Amnesty International said in a new report. Those countries are China, Iran, Saudi Arabia, and Singapore. "Despite strides towards abolishing this abhorrent punishment, there are still a few leaders who would resort to the death penalty as a 'quick-fix' rather than tackling problems at their roots with humane, effective and evidence-based policies," said Amnesty International Secretary General Salil Shetty.
Former Mexican President Calls for Legalization of Opium Production. Former Mexican President Vicente Fox called Wednesday for the legalization of opium production in the country as a means of weakening drug cartels. "The plants themselves are not harmful, we make them harmful, (especially) the criminals who use them for evil purposes," Fox said at a pro-marijuana event in the capital. Fox said legalizing poppies would curtail cartel profits and boost public safety in the violence-wracked southern state of Guerrero, which has been hit hard by prohibition-related violence in recent years. Fox also implored candidates in the July presidential election to openly debate drug legalization before the vote.