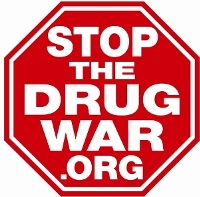 The ICC is a long and uncertain road. But this is an important first step for stopping the drug war killings, restoring rule of law, and seeking justice. We commend Ms. Bensouda for her leadership. More soon, but in the meanwhile watch her announcement.
If marijuana initiatives can make the ballot, they are likely to win.
CBD cannabis oil bills have gotten though legislatures in Indiana and Virginia, Texas sees the first delivery of CBD cannabis oil to a patient, and more.
A Florida cop with his very own forfeiture program heads to prison, a Maryland cop gets nailed peddling pain pills, and more.
With the legislative season gearing up in the states, marijuana bills are everywhere. And Human Rights Watch has a message for the Philippine government.
It's a longshot, but New Mexican could get a chance to vote on marijuana legalization this fall, an Iowa bill to lower pot penalties advances, so does a New Jersey hemp bill, and so does a West Virginia bill that would make community college free -- but only if students first pass drug tests.
The president accuses Mexico and Central American countries of not doing enough to fight our drug war, a group of senators joins the call to save ONDCP, the German police association calls for marijuana legalization, and more.
Safe injection sites are coming to San Francisco, House Democrats want a hearing on Sessions' backwards-looking marijuana policies, CBD bills pass in Indiana and Virginia, and more.
A Fox poll has support for legalization at an all-time high, Colorado's governor ponders freeing marijuana prisoners, the DEA emergency bans fentanyl analogues, New York's governor bans synthetic cannabinoids, and more.
Permission to Reprint:
This issue of Drug War Chronicle is licensed under a modified
Creative Commons Attribution license
. Articles of a purely educational nature in Drug War Chronicle appear courtesy of DRCNet Foundation, unless otherwise noted.