A Florida cop with his very own forfeiture program heads to prison, a Maryland cop gets nailed peddling pain pills, and more. Let's get to it: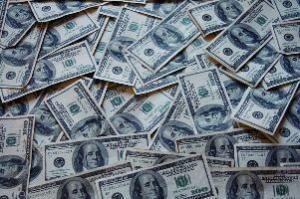 In Fort Lauderdale, Florida,
a former Fort Lauderdale police officer was sentenced last Friday
to 16 months in prison for stealing more than $310,000 from the department's asset forfeiture fund. Gerard Brady, 34, had been named forfeiture coordinator in 2010 and started skimming cash in December 2012. He also has to repay more than $225,000.
In Marksville, Louisiana, an Avoyelles Parish jail guard was arrested last Friday after he was caught bringing drugs and other contraband to work. Corrections Officer Requan Steven Mingo was carrying synthetic cannabinoids, meth, and cell phones. He is charged with introduction of contraband into a penal institution, possession of schedule I CDS with intent to distribute, possession of schedule 2 CDS with intent to distribute and malfeasance in office.
In Hagerstown, Maryland, a Hagerstown police officer was arrested last Friday for allegedly peddling pain pills. Sgt. Christopher Barnett went down after he was caught on video giving narcotic pills to another person. He is charged with distribution of controlled dangerous substance, possession of a controlled dangerous substance, malfeasance in office and theft under $100.