With the legislative season gearing up in the states, marijuana bills are everywhere. And Human Rights Watch has a message for the Philippine government.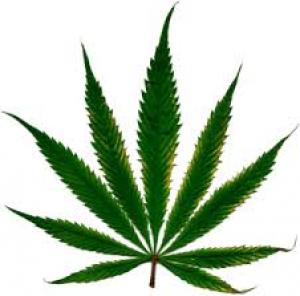 Marijuana Policy
Alaska Bill Would Seal Public Records of Past Marijuana Convictions. Rep. Harriet Drummond (D-Anchorage) has filed House Bill 316, which would seal public records for past marijuana possession convictions. The bill has been referred to the House Judiciary Committee.
Georgia Bills Would Amend State Constitution, Codes to Legalize Marijuana. Lawmakers in Atlanta have not one, but two, marijuana legalization measures to deal with this year. Senate Resolution 614 proposes amending the state constitution to legalize it, while Senate Bill 344 would amend the state code to allow for the legalization and regulation of marijuana businesses. Since the measures are in the form of amendments to the constitution, they must first pass the General Assembly and then they would go to the voters on the November 2018 ballot.
Maine House Fails To Pass Short-Term Moratorium on Retail Marijuana Sales. The House has failed to extend a moratorium on recreational marijuana sales that expired today. Supporters had said that extending the moratorium would send a strong signal to would-be entrepreneurs that legal sales are still on hold, but failure to pass it will have little effect, since retail operations can't happen until there is a regulatory framework in place. It's now been more than 13 months since voters approved legalization.
New Mexico Bill to Legalize Marijuana Introduced. State Rep. Javier Martinez (D-Albuquerque) on Wednesday filed House Bill 312, which would legalize, tax, and regulate marijuana. Advocates don't expect the bill to pass this year, but said it would advance the conversation.
New Jersey Assembly Sees Marijuana Legalization Bill Filed. Assemblyman Reed Gusciora (D-Trenton) has filed a marijuana legalization bill, Assembly Bill 1348, that would allow a single household to grow up to 12 plants. The bill would also set a limit of 80 retail marijuana outlets in the state. If it passes the Assembly, it would need to be reconciled with a legalization bill in the Senate, Senate Bill 380, that doesn't allow home grows and does not cap the number of shops.
San Francisco to Wipe Out Thousands of Old Marijuana Convictions. City District Attorney George Gascon announced Wednesday that the city will retroactively apply the state's marijuana legalization to past marijuana cases going back to 1975. He said more than 3,000 misdemeanor cases dating back decades will be dismissed and sealed.
Medical Marijuana
Maine Governor Agrees to Delay New, More Restrictive Medical Marijuana Rules. Gov. Paul LePage (R) has agreed to delay the implementation of new, more restrictive rules that were set to go into effect Thursday. They would have allowed surprise inspections of caregivers and shut down markets for infused edibles, tinctures, and lotions. Now, the governor is giving the legislature another three months to draft a new law. "While I believe strongly that the medical marijuana program needs improved and increased regulation, waiting until May to ensure we do not create unnecessary confusion and complication is a reasonable approach," LePage said in a letter Wednesday.
Utah Medical Marijuana Bills Advance. Two bills taking the state down the path toward allowing medical marijuana advanced in the legislature Wednesday. House Bill 197 would allow marijuana cultivation for research purposes, while House Bill 195 would establish a "right to try" for terminally ill patients. Both bills were filed by Rep. Brad Daw (R-Orem). They passed the House Health and Human Services Committee and now head for a House floor vote. Meanwhile, an initiative for a full-blown medical marijuana program is now in the signature gathering phase.
Industrial Hemp
Indiana House Unanimously Passes Industrial Hemp Legalization Bill. The House on Wednesday approved House Bill 1137 on a vote of 90-0. The bill would allow farmers in the state to grow industrial hemp crops -- if the federal government issues the necessary permits and waivers. The bill now heads to the Senate.
Drug Testing
Maine Employee Drug Testing Bill Filed. Sen. Amy Volk (R-Scarborough) has filed a bill that would usher in a sweeping overhaul of the state's employee drug testing laws, giving employers new powers to test and discipline workers for drug or alcohol use. The bill is backed by GOP lawmakers and Gov. Paul LePage (R). The bill would remove probable cause requirements for drug tests and eliminate provisions mandating that employers provide access to drug treatment.
South Dakota Senate Panel Approves Bill Requiring Drug Tests for Legislators. Two days after a committee in the House voted to kill the bill, the Senate Judiciary Committee voted 4-3 to approve House Bill 1133, which would require legislators to submit to drug testing. The full Senate will now take up the bill.
Vermont Legislature Considers Saliva Test Ahead of Marijuana Legalization. The House Committee on Transportation is pondering whether to look into a saliva test for drivers as the state faces looming legalization. Legislators are also proposing a per se THC blood limit of .05 nanograms per milliliter. But as the Vermont ACLU noted, the presence of THC does not necessarily indicate impairment.
International
Human Rights Watch Calls on Philippines Government to Support UN Inquiry into Drug War Killings. The Philippine government should urgently support the creation of a United Nations-led investigation into the thousands of killings linked to its "war on drugs," Human Rights Watch said Thursday. A UN-led probe would both help clarify the disparity in official and independent estimates of killings in the anti-drug campaign and facilitate accountability for unlawful deaths. "The glaring disparity between the Philippine government's official death toll and those of credible independent observers underscores the urgent need for a UN-led independent investigation into killings since the drug war began in June 2016," said Phelim Kine, deputy Asia director. "The government should welcome a UN effort to establish an impartial and verifiable death toll as a crucial first step in accountability for wrongful deaths."