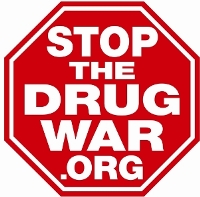 The Trump administration is going after marijuana legalization. Here's what we think about it.
The Trump Labor Department is moving to expand drug testing of people seeking unemployment benefits, a Bangladeshi officials calls for drug addicts to be shot on sight, and more.
With the nation's most populous state embracing legalization, there is probably no going back, regardless of what Washington thinks.
Thanks to contributions from our members, StoptheDrugWar.org has fought this fight for 24 years. The challenges we're facing today are more urgent than ever, and we need your support to meet those challenges.
Medical marijuana is on the agenda in the Indiana legislature, the Florida fight over producer licenses continues, and more.
Maine lawmakers seek agreement on legal marijuana policy with the governor, a new study of an underground safe injection site finds benefits, Pennsylvania medical marijuana patient numbers now exceed 10,000, and more.
The world's largest legal marijuana market is about to open for business, a New Hampshire legalization bill should get a vote next Wednesday, federal representatives ask the FDA to back away from its public health warning on kratom, and more.
California begins the era of legal adult marijuana sales, Maine lawmakers work to get a legalization implementation bill passed, Vermont lawmakers prepare to move on a pending legalization bill, and more.
Permission to Reprint:
This issue of Drug War Chronicle is licensed under a modified
Creative Commons Attribution license
. Articles of a purely educational nature in Drug War Chronicle appear courtesy of DRCNet Foundation, unless otherwise noted.