The world's largest legal marijuana market is about to open for business, a New Hampshire legalization bill should get a vote next Wednesday, federal representatives ask the FDA to back away from its public health warning on kratom, and more.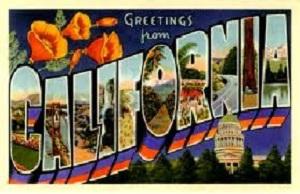 Marijuana Policy
California Legal Recreational Marijuana Sales Begin Monday. As of 6:00am January 1, the sale of marijuana to adults 21 and over is legal. But because of permitting and licensing requirements, fewer than four dozen pot shops will be open for business on day one of the new era. Cities that will see legal sales on Monday include Berkeley, Oakland, San Diego, and San Jose. Neither Los Angeles nor San Francisco will be ready on day one, but should have shops open within days.
New Hampshire House to Vote on Legalization Bill Wednesday. The House is expected to take up a legalization bill, House Bill 656, on Wednesday. Earlier the House Criminal Justice and Public Safety Committee recommended against the bill's passage, but the House isn't bound by that recommendation. The bill is set to see an amendment that should help its passage: The proposed change would remove language on taxation and regulation of sales and simply allow adults to grow and possess small amounts of marijuana.
Medical Marijuana
Florida Judge Halts License to Black Farmer. A Tallahassee judge has ordered state officials to halt the issuance of a medical marijuana license to a black farmer, one of ten licenses set aside for growers who were members of the Black Farmers and Agriculturalists Association-Florida Chapter. The black farmers had successfully argued that the state's law had squeezed them out, so the legislature approved a bill that guaranteed them a piece of the action. But another black farmer, who was not a member of the group, sued, and now the judge has ruled that the arrangement violates the state's ban on laws that grant special privileges to private corporations.
Indiana CBD for All Bill Filed. Sen. Jim Tomes (R-Wadesville) filed Senate Bill 214 on Wednesday. The bill would legalize the sale and possession of CBD oil in the state. The bill accomplishes this by removing CBD from the state's list of controlled substances. The bill is not yet available on the legislative website.
Kratom
Lawmakers Ask FDA to Lift Public Health Warning on Kratom. Rep. Jared Polis (D-CO) and 17 other lawmakers have asked the Food & Drug Administration to lift its public health warning on kratom, which he called "a natural alternative to opioids." The letter says: "The beneficial potential, safety, and efficacy of kratom has been discussed, studied, clinically researched and found to be as safe as coffee. We have heard from many constituents who have used kratom to successfully end their dependence on dangerous opioids, and maintaining legal access to kratom is important for many Americans to maintain sobriety."