Connecticut and New York begin grappling with getting marijuana legalization passed, a Vermont bill would legalize several natural psychedelics, the Mexican Senate will take up marijuana legalization in the coming weeks, and more.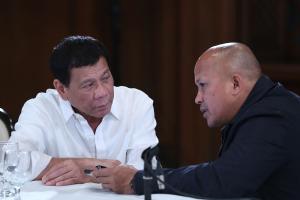 Marijuana Policy
Connecticut Senate Democrats Prioritize Marijuana Legalization as Session Looms. Senate Democrats said Thursday that marijuana legalization was among their top agenda items in the upcoming General Assembly session that begins February 5. "There are very high numbers of Connecticut residents already traveling regularly to Massachusetts to buy this product and bring it home with them. I don't think we want to put our heads in the sand," said State Senator Martin Looney (D), Senate President Pro Tempore. "I think the time has come. There is broad base public support for it. We need to recognize it and find support for it."
New York Marijuana Legalization Must Include Social Justice, Drug Policy Alliance Says. Responding to Gov. Andrew Cuomo's budget proposal including marijuana legalization, the Drug Policy Alliance is reiterating its call for social justice. "We are pleased to see Governor Cuomo's commitment to passing comprehensive marijuana legalization in the state budget this year, and to see him include social equity and small business incubator programs," said Kassandra Frederique, the group's state director. "We are disappointed Governor Cuomo doesn't clearly guarantee that a portion of funds from marijuana sales will be reinvested into the communities most harmed by New York's marijuana arrest crusade. Without this necessary component, the Governor's proposal will not truly right the wrongs done to communities of color by disproportionate enforcement of marijuana."
Psychedelics
Vermont Psychedelic Decriminalization Bill Filed. Rep. Brian Cina (P/D) filed a bill Wednesday that would decriminalize psilocybin (magic mushrooms), ayahuasca, peyote, as well as kratom. Cina said he believes that "plants are a gift from nature and they're a part of the web of life that humans are connected to. Plants, especially plant medicines, should be accessible to people," he said. "Use of plant medicine should be considered a health care issue, not a criminal issue." The bill is HB 878. It currently has three cosponsors and has been referred to the Judiciary Committee.
Foreign Policy
US Revokes Visa of Philippine Drug War Architect. The US government has revoked the travel visa of Senator Ronald Dela Rosa, the former police chief who led the Duterte government's bloody crackdown on drugs, Dela Rosa confirmed Wednesday. The State Department has the authority to deny visas to people implicated in gross human rights violations, and Dela Rosa has been implicated in extrajudicial killings. The Philippines Commission on Human Rights estimates that more than 27,000 people have been killed in Duterte's and Dela Rosa's drug war. [Ed: Note that this move appears to have preceded passage by Congress of appropriations language barring officials involved in the incarceration of Philippine drug war critic Senator Leila de Lima. If so, the State Department must have done unpublished designations of one or more Philippine officials to ban, under existing authority it already had.]
Harm Reduction
South Carolina Bill Would Increase Access to Overdose Reversal Drug. State Rep. Russell Fry (R-Columbia) has filed HB 4711 to increase access to naloxone, the overdose reversal drug. The bill would require prescribers to offer a naloxone prescription to patients who have a history of a substance use disorder or have overdosed in the past. It's been referred to the Committee on Medical, Military, Public and Municipal Affairs.
International
Mexico Senate Leader Seeks to Legalize Marijuana This Spring. The Mexican Senate will debate a marijuana legalization bill coauthored by Senate Majority Leader Ricardo Monreal once the legislative session begins next month, his office said. The bill would set up an Institute for the Regulation and Control of Cannabis to create rules for legal marijuana commerce.
The Drug Policy Alliance is a funder of StoptheDrugWar.org.