Major sentencing news today; early voting starts today in Ohio (marijuana legalization is on the ballot), a North Carolina hemp bill has gone to the governor, Colombia will still spray a nasty herbicide on coca crops, and more.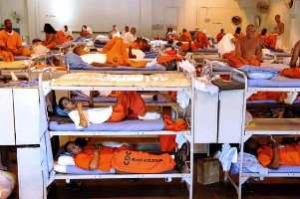 Marijuana Policy
California Governor Vetoes Law Criminalizing Hash Oil Explosions. Gov. Jerry Brown (D) Monday vetoed Assembly Bill 849, which would have made it a crime to cause an explosion causing bodily harm. The bill was inspired by a series of butane hash oil lab explosions, but in his veto message, Brown said the conduct is already proscribed and another law on the matter "creates increasing complexity without commensurate benefit."
Early Voting Starts Today on Ohio Legalization Initiative. Ohioans can vote for or against Issue 3, the controversial ResponsibleOhio initiative beginning today. Early voters can mail in absentee ballots or visit early-voting locations across the state.
Oregon's Multnomah County (Portland) Issues Report on Legalization. The Multnomah County Health Department has issued a report saying there are drawbacks and benefits from marijuana legalization, but that more research is needed. The report recommends implementing policies to address impaired driving, teen use, and dependence; there should be warnings for pregnant and nursing women, and there should be limits on the potency of pot, as well as on contamination from pesticides and other substances.
Medical Marijuana
Washington State Issues Emergency Medical Marijuana Rules. The state Health Department has just released emergency rules as the state moves to merge medical marijuana into the recreational pot regulatory system. The rules set standards for packaging "High THC compliant products," testing requirements, safe handling, employee training, and labeling. Click on the rules link for all the details.
Hemp
North Carolina Hemp Bill Heads to Governor's Desk. A measure legalizing industrial hemp production has been approved by the state legislature and now heads to the desk of Gov. Pat McCrory (R). The measure is Senate Bill 313. McCrory must veto it to block it; if he fails to act, it is approved.
Heroin and Prescription Opiates
An Overdose an Hour in Chicago Last Week. In the middle of last week, Chicagoans were overdosing on heroin, prescription opiates, or drug combinations at a rate of more than one an hour. Authorities reported responding to 74 overdose calls in 72 hours between last Tuesday and last Friday. ER doctors are suggesting that heroin cut with the powerful opioid fentanyl is behind the outbreak.
Sentencing
Feds to Free 6,000 Drug Prisoners at Month's End, More to Follow. The Justice Department has announced that some 6,000 federal drug war prisoners will get early release from prison between October 30 and November 2. Most will go to halfway houses and home confinement before being freed on supervised release. This is the result of actions by the US Sentencing Commission, which cut sentences for some drug offenders last year and later made the chance retroactive, affecting currently serving inmates. An estimated 46,000 of nearly 100,000 federal drug prisoners should eventually qualify for the program.
International
Colombia Will Continue to Use Glyphosate, Just Won't Aerially Spray It Anymore. Colombian police will continue to use the herbicide glyphosate to eradicate coca plants, even though it won't apply it with aerial sprays, the chief of police said. The National Narcotics Council outlawed aerial spraying earlier this year, after glyphosate was found to contain massive amounts of carcinogens, but eradicators will now spray by hand, Police Chief Rodolfo Palomino said. "We will continue with other forms of manual eradication and land fumigation with glyphosate," said Palomino.