California's largest newspaper has some advice for the president-elect, Massachusetts politicians pull a fast one on voters, and more.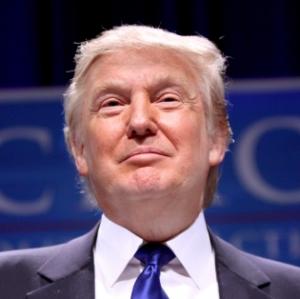 Marijuana Policy
LA Times Editorial Warns Trump Not to Mess With Legal Marijuana. In an editorial titled "The voters have spoken on marijuana. Trump ought to listen," California's largest newspaper notes that the state has just voted to legalize weed and that Donald Trump has been "hazy" in his position on legalization in the states. "Decades of experience has shown that the US can't win a war on marijuana," the Times warns the incoming president. "It would be foolhardy for the federal government to dig in on cannabis prohibition now, when voters are increasingly choosing to legalize the drug for medicinal and recreational use. Trump and his attorney general ought to adhere to the will of state voters and demonstrate the kind of pragmatic leadership on marijuana policy that has too often been missing in the federal government."
In Sneak Move, Massachusetts Pols Delay Opening of Pot Shops. Just weeks after state residents voted to legalize marijuana and allow retail outlets to open in January 2018, state legislative leaders Wednesday acted with no notice to undo the will of the voters. In a maneuver without debate and that took less than an hour under interim rules, Senate President Stanley Rosenberg (D) and Minority Leader Bruce Tarr (R) passed an amendment pushing back the opening date by six months. Only those two senators voted. Moments later in the House, the measure was approved by the five members on hand.
International
Thai Government Approves Legal Hemp Farming. The national Narcotics Control Board has approved the cultivation of low-THC industrial hemp, with harvests to be purchased by the Thailand Tobacco Monopoly. Hemp cultivation will take place in 15 districts in six provinces. The hemp produced must contain less than 1% THC. The move comes as part of a broader rewrite of the kingdom's drug laws.