Massachusetts marijuana shops get delayed by six months, Nevada personal legalization goes into effect next week, the national prison population continues a slow decline, and more.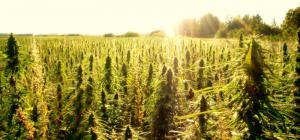 Marijuana Policy
Amid Protests, MA Governor Signs Law Pushing Back Legalization Implementation. Gov. Charlie Baker (R) Friday signed into law a bill delaying the opening of retail marijuana shops for six months, from January 2018 to July 2018. He did so as demonstrators gathered at the capitol to protest the measure, which was hot-rodded through the legislature by a mere handful of solons on Wednesday. The delay "not only flies in the face of the will of the voters who voted for the January 2018 deadline, it shows contempt for the legislature itself, having been passed, not after three readings to the full House and Senate, but in the course of less than an hour by just two senators and five representatives," said the Massachusetts Cannabis Reform Coalition, which organized the protest.
Nevada Legalization Goes Into Effect Next Week. Voters approved the Question 2 marijuana legalization initiative in November and will begin to enjoy the fruits of their victory on January 1, when the new law goes into effect. It will allow people 21 and over to possess up to an ounce of weed or an eighth-ounce of cannabis concentrates. But retail sales won't go into effect until the state sets up a regulatory structure. The state has until January 2018 to get it done.
Industrial Hemp
Vote Hemp Issues Year-End Report: Four More Hemp States. The industry lobbying and educational group points to hemp victories in Alabama, Florida, Pennsylvania, and Rhode Island this year, as well as hemp-related bills passing in some other states that have already approved industrial hemp production. In all, hemp bills were introduced in 29 states in 2016.
Sentencing
Nation's Prison Population Now at 13-Year Low. Driven largely by a drop in the federal prison population, the country's overall prison and jail population dropped 2% in 2015, pushing it down to levels not seen in more than a decade, the Bureau of Justice Statistics reported Thursday. The decline continues a downward trend that began in 2009. A 7% decline in federal prisoners accounting for 40% of the overall decrease, but states including California and Texas also saw significant prisoner population reductions.
Activist and Author Tony Papa Wins a Pardon. The Drug Policy Alliance's Tony Papa was granted a pardon by New York Gov. Andrew Cuomo Friday. Papa served 12 years of a 15-to-life sentence for drug trafficking before he was granted clemencyby then Gov. George Pataki (R) in 1997. Since then, he has authored two books, pursued a career as an artist, and been a devoted drug reform activist.
International
Poll: British Columbia Voters Ready to Legalize Hard Drugs to Fight Opioid Crisis. A new survey of provincial attitudes toward drugs and addiction finds that nearly two-thirds of residents are open to considering hard drug legalization in the context of the province's ongoing opioid crisis. Some 63% said they were either completely willing to consider legalization or open to considering it with more information, while only 20% flat-out rejected it. Another 17% said they were not willing now, but might change their minds with new information.