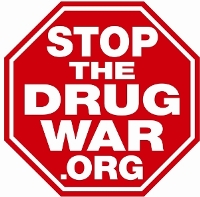 The compromise bill is generally reformist, but includes some objectionable new mandatory minimums, too.
The flames are dying down in Northern California, but for the region's marijuana farmers, the pain is just beginning.
The National Football League makes a surprising move.
The Justice Department concedes it cannot prosecute the Kettle Falls Five because of congressional bans on spending money to go after medical marijuana states, Arkansas regulators are swamped with grow and sales applications, and more.
A Florida narc gets a case of sticky fingers, and a whole bunch of jail and prison guards break bad.
Leading senators roll out a federal sentencing reform bill, Jeff Sessions ramps up the Safe Neighborhoods program, the VA doubles down against medical marijuana, more clashes erupt in Colombia's coca producing areas, and more.
The Dutch finally begin to address their marijuana "back door problem," Canadian Mounties and tribal members clash over a pot shop, California's governor vetoes an opioid task force bill as redundant, and more.
Stories pile up when you spend a week at the drug reform conference: Trump's choice for drug czar is out, the NFL endorses sentencing reform, California's governor signs a sentencing reform bill, and more.
Dallas gives up on arresting pot possessors, the DOJ gives up on prosecuting the Kettle Falls Five, there's a new list of possible drug czar nominees, and more.
Hemp farming comes a step closer in Wisconsin, safe injection sites win a court battle in suburban Seattle, Houston's DA is proving to be a real criminal justice reformer, and more.
A new doctors' group is calling on the medical community to be open to marijuana legalization, kratom activists file a FOIA on the DEA, New Zealand's new prime minister says she will hold a referendum on marijuana legalization, and more.
Permission to Reprint:
This issue of Drug War Chronicle is licensed under a modified
Creative Commons Attribution license
. Articles of a purely educational nature in Drug War Chronicle appear courtesy of DRCNet Foundation, unless otherwise noted.