A Florida narc gets a case of sticky fingers, and a whole bunch of jail and prison guards break bad. Let's get to it: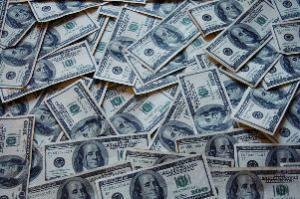 In Jacksonville, Florida,
a Jacksonville narcotics detective was arrested October 6
for allegedly stealing cash during the search of a house. Detective Jason Mann, an 11-year veteran, is accused of pocketing a $100 bill during the raid and is charged with petty theft and tampering with evidence. Now, previous cases he worked on are being reviewed.
In Live Oak, Florida, a former Suwannee County jail guard was arrested October 6 after she admitted sneaking a broad range of contraband into the jail for an inmate with whom she was in a sexual relationship. Former guard Susan Danielle Penuel went down after another guard went to authorities with information she was in a relationship with a prisoner. Upon questioning, she admitted it and admitted smuggling in "copious amounts of contraband into the facility ranging from illegal narcotics such as synthetic cannabinoids, MDMA, marijuana, cellular phones, cigarettes, alcohol and food." The exact charges she faces weren't specified.
In Pikeville, Kentucky, a Pike County Detention Center guard was arrested on October 7 on charges he smuggled tobacco and suboxone into the jail. Guard David Emmons went down after someone in the jail ratted him out, and investigators caught him with contraband in the jail parking lot. He is charged with promoting contraband and drug trafficking.
In Dayton, Ohio, a former Chillicothe Correctional Institution guard was arrested October 7 along with six other people accused of distributing meth at the prison. James Barlage, Jr., 31, was indicted on charges he got the meth from a Dayton man to distribute at the prison and now faces charges of conspiracy to distribute meth behind bars.
In Trenton, New Jersey, a state prison guard was arrested last Thursday for allegedly supplying an inmate drug dealer with wares to sell in the prison. Guard Roberto Reyes-Jackson went down after an internal investigation was launched upon the discovery of drugs in the jail. The investigation found that Reyes-Jackson had taken a $200 bribe to smuggle in fentanyl packaged in single dose units marked with a panda face logo. He is charged with conspiracy, official misconduct, bribery and drug distribution.
In York, Maine, a York County jail guard was arrested last Saturday after being caught smuggling suboxone into the jail. Andre Sims, 24, resigned after being arrested. He is charged with drug trafficking and trafficking in prison contraband. He's out on $500 cash bail.