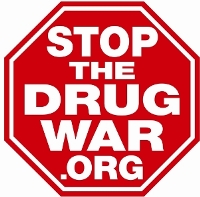 It's barbaric enough that the benighted state subjects drug suspects to this treatment, but toddlers, too?
But there are still plenty of people making a living in the black market, too.
Look out, Denver! There's a new cannabis tourism destination to compete with now.
The past week has been a quiet one on the medical marijuana front, but Montana instituted emergency regs to get its new program up and running, Pennsylvania announced the issuance of dispensary permits, and more.
More jail and prison guards gone bad, plus a Border Patrol agent gets nailed in a tricky trafficking scheme.
Massachusetts pols continue to work on a legalization implementation compromise, Nevada legal marijuana sales begin Saturday, a pair of federal sentencing reform bills get introduced, the World Health Organization calls for global drug decriminalization, and more.
The ACLU sues South Dakota over the forced drug testing of a toddler, Detroit residents again sue the dope squad for killing dogs in pot raids, Pennsylvania's governor signs an asset forfeiture reform bill, and more.
Catalonia okays cannabis social clubs, the Greeks give formal final approval to medical marijuana, a Delaware commission will study marijuana legalization and report back in January, and more.
Drug reformers and others are trying to stop a bill that would give Attorney General Sessions new powers to criminalize new drugs and craft new penalties, after a year the DEA still hasn't issued any new marijuana research grow licenses, and more.
Permission to Reprint:
This issue of Drug War Chronicle is licensed under a modified
Creative Commons Attribution license
. Articles of a purely educational nature in Drug War Chronicle appear courtesy of DRCNet Foundation, unless otherwise noted.