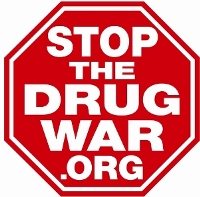 With Trump and the Immigration and Customs Enforcement bureau casting a widened net, one way we can protect immigrants is through drug law reforms.
More ominous noises coming from the nation's chief law enforcement officer.
A package of implementation bills is moving in Arkansas, Florida Republicans use an implementation bill to try to impose restrictions on the voter-approved medical marijuana law, and more.
A New Jersey cop gets nailed for stealing drug dog training cocaine, a California cop get caught pilfering weed from a domestic violence call, a Kentucky cop heads for prison for stealing $30,000 worth of drugs, guns, and cash, and more.
Eleven senators urge the Trump administration to leave legal marijuana alone, a federal legalization bill gets introduced, Justin Trudeau says yes to marijuana legalization but no to drug decriminalization, the INCB rips the Philippines' bloody drug war, and more.
Legalization bills are getting hearings on the East Coast, decriminalization advances in New Mexico and Israel, a Wyoming edibles penalty bill is dead, and more.
Pennsylvania Auditor General Eugene DePasquale comes out for marijuana legalization, citing the tax revenue boost; a bill to limit home cultivation in Colorado advances, the Arizona Senate approves a hemp bill, the Arkansas Senate kills a no-smoking medical marijuana bill, and more.
Marijuana policy continues to play out in state legislatures across the land, asset forfeiture reform is moving in Iowa, the Ohio Supreme Court reverses itself on cocaine sentencing, and more.
Attorney General Sessions hints at a return to tough federal drug sentencing, Rhode Island Attorney General Kilmartin announces a campaign to fend off marijuana legalization, Bolivia's president signs a law nearly doubling legal coca cultivation, and more.
The Pentagon adds a bunch of opioids and new synthetics to the drug panel it uses to test new recruits, a Colorado bill to allow social marijuana consumption advances, Canada doesn't take kindly to Marc and Jodie Emery's latest efforts, and more.
Permission to Reprint:
This issue of Drug War Chronicle is licensed under a modified
Creative Commons Attribution license
. Articles of a purely educational nature in Drug War Chronicle appear courtesy of DRCNet Foundation, unless otherwise noted.