Eleven senators urge the Trump administration to leave legal marijuana alone, a federal legalization bill gets introduced, Justin Trudeau says yes to marijuana legalization but no to drug decriminalization, the INCB rips the Philippines' bloody drug war, and more.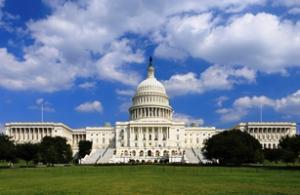 Marijuana Policy
Eleven US Senators Urge Trump Administration Not to Mess With Legal Marijuana. Eleven senators, led by Lisa Murkowski (R-AL) and Elizabeth Warren (D-MA) sent a letter to Attorney General Jeff Sessions Thursday urging him to uphold the Obama administration policy of letting states implement their own marijuana laws. "We respectfully request that you uphold DOJ's existing policy regarding states that have implemented strong and effective regulations for recreational use," they wrote. "It is critical that states continue to implement these laws."
Republican Congressman Files Federal Marijuana Legalization Bill. Freshman Virginia Republican Rep. Thomas Garrett has filed a legalization bill, House Resolution 1227, that is identical to the one filed last year by Sen. Bernie Sanders (I-VT). Unlike the Sanders bill, which garnered no cosponsors, this one already has three. Garrett played up the states' rights angle in announcing the bill: "Virginia is more than capable of handling its own marijuana policy, as are states such as Colorado or California," he said.
New Mexico Senate Passes Bill Lowering Marijuana Penalties. The Senate Thursday approved Senate Bill 258, which would make possession of less than a half ounce an administrative offense punishable by no more than a $50 fine. Possession of between a half ounce and an ounce would be a misdemeanor, punishable by no more than a $100 fine. The bill now goes to the House.
Medical Marijuana
Mississippi Bill to Let Pharmacies Dispense CBD Cannabis Oil Goes to Governor. The House Thursday approved Senate Bill 2610, which would amend the state's existing CBD cannabis oil law to allow pharmacies to join the University of Mississippi Medical Center in dispensing the medicine. The bill has already passed the Senate and now heads to the desk of Gov. Phil Bryant (R).
Heroin and Prescription Opioids
Maryland Governor Declares Opioid State of Emergency. Gov. Larry Hogan (R) announced Wednesday that he is declaring a state of emergency around the state's heroin and opioid abuse problem. "I will be signing an executive order declaring a state of emergency in response to rapid escalation of the heroin and opioid crisis in our state," Hogan said. "With this continuing threat increasing at such an alarming rate, we must allow for rapid coordination with our state and local emergency teams." Hogan said issuing the emergency notice would give the state and local emergency agencies more flexibility to deal with the problem.
Asset Forfeiture
Idaho House Passes Civil Asset Forfeiture Reform Bill. The Republican-controlled House voted overwhelmingly Thursday to approve House Bill 202, which would bar police from seizing cash or property merely because it was in close proximity to an illegal substance. The bill also bans seizing vehicles unless they are connected to drug-dealing offenses, requires judicial approval for police to keep assets, and requires police to report on seizures. The bill passed despite opposition from the Idaho Sheriffs' Association. It now goes to the Senate.
International
US to Pressure Colombia to Cut Coca Crop. American drug officials will go to Bogota next week to "engage in serious discussions with the Government of Colombia" about the sharp increase in coca cultivation and cocaine production in the country in recent years, they said in a press briefing on Thursday. Colombia has seen a spike in coca cultivation in 2014 and 2015, the last years for which data is available. "We are working on the problem. It is a serious problem," said William R. Brownfield, assistant secretary of the US Bureau of International Narcotics and Law Enforcement Affairs, during Thursday's press briefing. "Both governments recognize this fact. Both governments realize that it is neither in the interest of Colombia, nor in the United States of America, nor, frankly, any country in the Western Hemisphere or the world, that there be more than a doubling of cocaine production coming from Colombia over the last four -- three or four years."
Justin Trudeau Says Marijuana Legalization Coming, But Rejects Drug Decriminalization for Canada. The Canadian prime minister said Thursday he hoped to have a marijuana legalization bill before parliament this summer, but rejected calls from British Columbia public health officials to decriminalize drug possession in a bid to reduce overdose deaths. "I have a tremendous amount of respect for anyone who is on the front lines," he said. "I always listen very carefully to what they have to say. But at the same time, I can absolutely confirm that we are moving forward on a framework to regulate and control marijuana to protect our kids and keep our communities safer from organized crime, and we are not planning on including any other illicit substances in the movement toward legalizing, controlling and regulating."
International Narcotics Control Board Rips Philippines Drug War. In its annual report, released Thursday, the INCB said President Rodrigo Duterte's bloody war on drug users and sellers violates international drug control treaties. "The Board wishes to bring once again to the attention of all Governments that extrajudicial action, purportedly taken in pursuit of drug control objectives, is fundamentally contrary to the provisions and objectives of the three international drug control conventions, under which all actions must be undertaken within the due process of law,"the report said. The INCB said that it had issued a statement calling on the Philippines government to issue an immediate and unequivocal condemnation and denunciation of the killings of individuals suspected of involvement in the illegal drug trade. It also called on the government to put an immediate stop to such actions and bring the perpetrators of such acts to justice.