Attorney General Sessions hints at a return to tough federal drug sentencing, Rhode Island Attorney General Kilmartin announces a campaign to fend off marijuana legalization, Bolivia's president signs a law nearly doubling legal coca cultivation, and more.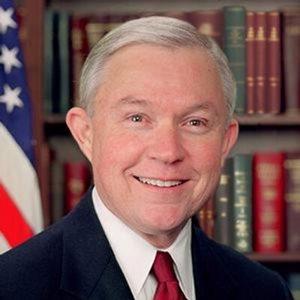 Marijuana Policy
Florida Decriminalization Bills Filed. A pair of Democratic lawmakers has filed identical decriminalization bills in the House and Senate. State Rep Carlos Guillermo Smith (D-Orlando) filed House Bill 1403, while state Sen. Jeff Clemens (D-Lake Worth) filed Senate Bill 1662. The bills would make possession of up to an ounce a civil violation punishable by a fine of no more than $100. Under current Florida law, small time marijuana possession is a misdemeanor punishable by up to a year in jail and a $1,000 fine.
Rhode Island Attorney General Gins Up Anti-Legalization Campaign. State Attorney General Peter Kilmartin (D) launched a campaign against marijuana legalization Thursday. Kilmartin said he was mobilizing lawmakers, business leaders, and others concerned about public health and public safety issues to fight ongoing efforts in the legislature to legalize it. He's joining forces with Smart Approaches to Marijuana, among others.
Heroin and Prescription Opioids
Florida Bills Would Have Dealers Facing Manslaughter Charges for Opioid Overdose Deaths. A pair of Republican state lawmakers has filed identical bills that would allow prosecutors to bring manslaughter charges against people who sold opioids to people who overdosed and died on them. Sen. Gregg Steube (R-Sarasota) filed Senate Bill 150 Tuesday, while Rep. Jim Boyd (R-Bradenton) filed House Bill 477.
Drug Policy
Attorney General Sessions Signals He Could Reverse Obama Policy of Seeking Less Serious Charges in Drug Cases. Sessions sent a memo to federal prosecutors Wednesday calling on them to crack down on violent crime, and in that memo, he hinted at rolling back Obama administration policies directing federal prosecutors to not always seek the most serious charges in drug cases and to avoid seeking mandatory minimum sentences by leaving drug quantities out of charging documents. "I encourage you to employ the full complement of federal law to address the problem of violent crime in your district," Sessions wrote. "Further guidance and support in executing this priority -- including an updated memo on charging for all criminal cases -- will be forthcoming."
International
Bolivian President Signs Law Nearly Doubling Amount of Legal Coca Grown. President Evo Morales, a former coca grower himself, signed into law Wednesday a bill that will increase the amount of coca that can be legally planted from 30,000 acres to 55,000 acres. "We want to guarantee coca supplies for life," he said.