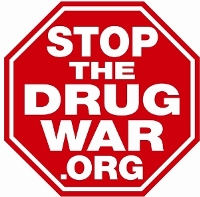 It's looking very good for marijuana legalization a month out from Election Day.
There's got to be a better way, and the ACLU and Human Rights Watch call for it: drug decriminalization.
With all eyes on the November elections, it's pretty quiet on the medical marijuana front. Minors get admitted to the program in Connecticut, and, speaking of the elections, we have news from Florida.
Prison guards go bad on a massive scale in Maryland, a Pennsylvania narc's police station overdose creates problems for his boss, an Iowa trooper cops to stealing pain pills, and more.
We have Massachusetts legalization news today, Wisconsin Gov. Scott Walker gets slapped down in his bid to drug test food stamp applicants, Iran's parliament ponders ending the death penalty for drugs, and more.
The president continues granting clemency to federal drug war prisoners, Iran executes more drug prisoners, Filipinos approve of their president's dirty, deadly drug war, and more.
The Pope says nope to dope, an Arizona poll has the marijuana legalization initiative trailing, big bucks are flowing in the Florida medical marijuana battle, and more.
A new Pew poll has support for marijuana legalization at 57% nationwide, the DEA is forced to back away from its kratom ban, France opens its first supervised injection site, and more.
The bud business is booming in Boulder, Marylanders like marijuana legalization, another Michigan city legalizes weed, and more.
Permission to Reprint:
This issue of Drug War Chronicle is licensed under a modified
Creative Commons Attribution license
. Articles of a purely educational nature in Drug War Chronicle appear courtesy of DRCNet Foundation, unless otherwise noted.