Prison guards go bad on a massive scale in Maryland, a Pennsylvania narc's police station overdose creates problems for his boss, an Iowa trooper cops to stealing pain pills, and more. Let's get to it: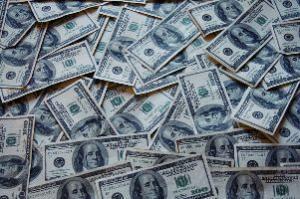 In Johnstown, Pennsylvania,
the police chief was suspended last Friday
after one of his officers broke through a wall into the evidence room, stole drugs, consumed them, and was found suffering an overdose on the police station floor. Police Chief Craig Foust knew about security problems with the evidence room and failed to act on them, leading to his suspension, the county prosecutor said. The officer who overdosed, William Slisz, is a multi-year veteran and member of the Cambria County Drug Task Force.
In New Britain, Connecticut, two New Britain police officers were suspended last Friday for interfering in a federal drug investigation. Officer Brian Shea and Brian Solek were suspended for 25 days after they engaged a drug suspect in a high-speed pursuit just after he had been involved in an under-surveillance fentanyl deal. The pair were aware of the federal probe and "directly jeopardized the integrity of the investigation," Police Chief James Wardwell said.
In Baltimore, 18 state prison guards were arrested last Wednesday in a massive bust that led to 80 arrests, including guards, prisoners, and "outside facilitators. Most are charged with orchestrating a vast smuggling operation into the Eastern Correctional Institution, the state's largest prison. Guards smuggled heroin, cocaine, MDMA, and suboxone in exchange for cash, money orders, and in some instances, sexual favors from inmates.
In Mason City, Iowa, a former Iowa State Patrol trooper pleaded guilty last Wednesday to stealing drugs from the evidence room. Michael Haugen, 32, admitted taking over $500 in pain pills by removing them from evidence bags and then altering the labels to cover up the thefts. He has agreed to plead guilty to tampering with official records and 3rd degree theft. Prosecutors are recommending a suspended sentence.