The Pope says nope to dope, an Arizona poll has the marijuana legalization initiative trailing, big bucks are flowing in the Florida medical marijuana battle, and more.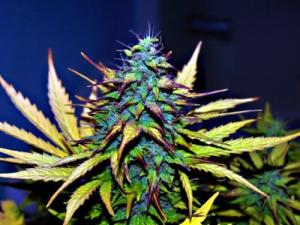 Marijuana Policy
Arizona Poll Has Legalization Initiative Trailing. For the second time in as many months, a poll from OH Predictive Insights has the Prop 205 legalization initiative losing. An end of August poll from the group had 40% in favor and 51% opposed, while a new end of September poll had 43% in favor and 47% opposed. Other recent polls have the initiative faring better, such as an August Arizona Republic poll that had it at 50%, with 40% opposed.
Poll Finds New Mexicans Ready to Legalize It. An Albuquerque Journal poll released over the weekend has support for generic marijuana legalization at 61%. If respondents over 65 are excluded, that number jumps to a whopping 82%.
Medical Marijuana
Florida Initiative Battle Seeing Huge Cash Flows. Las Vegas casino magnate Sheldon Adelson kicked in another $500,000 in the last week of September to help defeat the Amendment 2 medical marijuana initiative. That brings Adelson's total for the campaign to $1.5 million. He kicked in $5.5 million to defeat a similar proposal in 2014. All told, the opposition raised $560,000 in the last week of September. Meanwhile, Amendment 2 backers took in $1.07 million in the same period, all but $7,000 from the New Approach PAC. Florida attorney John Morgan has also kicked in $2.3 million of his own money. The no side spent more than $700,000 last week, mainly on TV ads, while the yes side spent $326,000.
Kratom
American Kratom Association Seeks Legal Help. Faced with an impending -- but indefinitely delayed -- move by the DEA to place kratom on Schedule I as an emergency measure, the group is seeking legal assistance. "If you are a law student, Paralegal, Attorney, Law Teacher or Professor We Need You Now! We've come a long way in such a short amount of time; the push back on the DEA from our Congressional allies, the media and all of you, has been nothing short of phenomenal. But our fight is nowhere near over. We are forming a team to execute our legal strategy should the DEA move forward with this unconstitutional action on Kratom. We are ready with a few powerful arguments, and we must to be ready to go the full distance. This will not be a one round fight. We need people well versed in constitutional law, professors, teachers, lawyers, qualified
paralegals and law students to form a voluntary working group to assist us and support our fight for the long term. A group to help, with the legal arguments our lawyers have already presented, to take this all the way to the SUPREME COURT if we have to!!! If you have these skills, are you willing to help us make history? If so, please email Robin Graham at [email protected]. Please be prepared to submit a resume and sign a non-disclosure agreement. Please feel free to share this email with anyone that may be able to help us in this fight."
International
Vatican Reiterates Opposition to Drug Legalization. In a speech last Thursday, the Vatican reaffirmed its opposition to legalizing drug use as a means of fighting addiction. "The Holy See believes that the fight against the drug problem must be guided by the fundamental principles of respect for human dignity, of the primacy of prevention, and of the role of the family as a bulwark for both drug prevention and addiction treatment," Archbishop Bernardito Auza said. But not drug legalization: "My delegation wishes to reaffirm the Holy See's opposition to legalizing drug use as a means to fight drug addiction. As Pope Francis stated in his June 2014 address to the International Drug Enforcement Conference in Rome, 'The fight against drugs cannot be won with drugs. Drugs are an evil, and with evil there can be neither surrender nor compromise.'"