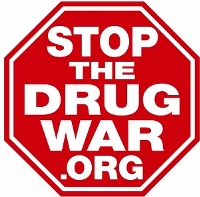 In two decisions coming from two distinct lines of legal precedent, the Supreme Court upholds the expansion of state police and federal prosecutorial power.
Watch video of Danish cops' fruitless raid on Pusher Street.
A bipartisan federal effort to open up reserarch on medical marijuana is underway, it looks likely that Arkansas will be voting on medical marijuana in November, a New Jersey PTSD bill advances, and more.
Cops get nailed for some big-time rip-offs, cops get nailed for stealing treats from a dispensary, a California cop gets nailed for stealing and dealing meth, and more.
Three reports on marijuana policy are released, Microsoft gets in the marijuana business, the Times of London calls for drug decriminalization and hints at legalization, a Thai minister reiterates his call for regulating meth, and more.
The Supreme Court hands down a pair of ruling supporting law enforcement, the California and Arizona marijuana legalization efforts gain powerful endorsements, the feds give up on trying to bust Fedex for shipping prescription pills, and more.
The Big Easy goes easy on marijuana possession, a California medical marijuana business is back in operation after a misbegotten raid, Danish cops raid Christiania to little effect, suspected drug dealers are being killed in the Philippines, and more.
Marijuana legalization efforts advance in California and Massachusetts, Iowa Democrats blow minds with a platform plank, Michigan's welfare drug testing pilot program scores a big fat zero, and more.
Permission to Reprint:
This issue of Drug War Chronicle is licensed under a modified
Creative Commons Attribution license
. Articles of a purely educational nature in Drug War Chronicle appear courtesy of DRCNet Foundation, unless otherwise noted.