Cops get nailed for some big-time rip-offs, cops get nailed for stealing treats from a dispensary, a California cop gets nailed for stealing and dealing meth, and more. Let's get to it: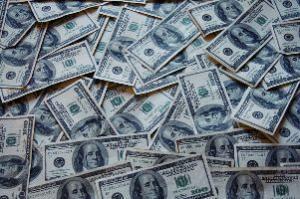 In Santa Ana, California,
three Santa Ana police officers were charged Monday
with stealing protein bars and cookies from a medical marijuana dispensary they were raiding -- apparently oblivious to the fact that a surveillance camera was still operating. Officers Brandon Matthew Sontag, Nicole Lynn Quijas, and Jorge Arroya are each charged with one misdemeanor count of petty theft, while Sontag is also charged with vandalism under $400. The vandalism count is for smashing the lens of surveillance cameras, but he missed one.
In Helena, Montana, a state prison guard pleaded guilty last Wednesday to smuggling marijuana and tobacco to inmates. Guard Martin Reap, 25, admitted smuggling between nine and 16 ounces of marijuana, as well as a small amount of synthetic cannabinoids. He admitted making over $6,000 for his efforts. Reap pleaded guilty to one count of bribery after prosecutors agreed to drop drug possession, distribution, and conspiracy charges. He's looking at up to 10 years for the bribery charge.
In Fresno, California, a former Bakersfield police detective pleaded guilty Monday to stealing meth from drug dealers and then reselling the drugs. Patrick Mara copped to a single count of methamphetamine trafficking, joining his former police partner, Damacio Diaz, in copping to their crimes. Although Mara is looking at up to life in prison and faces a mandatory minimum 10 years, he was allowed to remain free on bond pending sentencing in October.
In Arlington, Virginia, a former Loudon County sheriff's deputy was sentenced last Friday to three years in prison for stealing money from the department's asset forfeiture fund. Frank Michael Pearson, 45, had been found guilty of stealing $229,381 from the fund over a three year period. The money came from at least 80 different cases.
In Green Bay, Wisconsin, a former Brown County DARE officer was sentenced last Friday to two years in state prison for stealing an estimated $200,000 from the program. Former Deputy Kevin Vanden Huevel collected money for parking at Green Bay Packers home games as part of a DARE fundraiser. He was supposed to put the money in the DARE trust fund, but instead put it in his own pocket. He ripped off DARE for years before being caught.