Three reports on marijuana policy are released, Microsoft gets in the marijuana business, the Times of London calls for drug decriminalization and hints at legalization, a Thai minister reiterates his call for regulating meth, and more.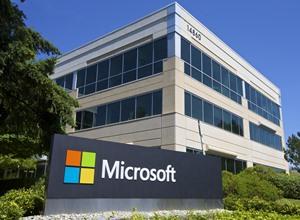 Marijuana Policy
Brookings Institution Releases Research Papers on Legalization and Regulation. One paper is "Bootleggers, Baptists, bureaucrats, and bongs: How special interests will shape marijuana legalization," in which Brookings Senior Fellows Philip Wallach and Jonathan Rauch ask: Why did marijuana legalization recently break through in the face of what had long been overwhelming interest-group resistance? How might key social and bureaucratic actors reorganize and reassert themselves, and as legalization ushers in a "new normal" of marijuana-related regulation and lobbying, what kinds of pitfalls and opportunities lie ahead? The second paper is "Worry about bad marijuana -- not Big Marijuana," in which Rauch and Senior Fellow John Hudak examine a concern that many critics and proponents of marijuana legalization share: the potential emergence of Big Marijuana, a corporate lobby akin to Big Tobacco that recklessly pursues profits and wields sufficient clout to shape regulation to its liking. Hudak and Rauch ultimately argue against alarmism, concluding that "policy should concern itself with harmful practices, not with industry structure, and it should begin with a presumption of neutrality on issues of corporate size and market structure."
Transnational Institute Releases Report on Marijuana Regulation and UN Treaties. The report, "Cannabis Regulation and the UN Drug Treaties: Strategies for Reform," which was compiled by a group of experts in the United States, Mexico, the Netherlands, Canada, and the United Kingdom, makes clear that the problem is not that countries are pursuing reforms to legally regulate cannabis, but rather the antiquated drug treaty provisions that explicitly block such reforms. Overcoming that hurdle, the report argues, does not require a global consensus to rewrite the UN drug treaties -- a difficult task under current conditions -- but can be achieved by procedures available to individual countries and groups of countries under international law.
Microsoft Enters the Marijuana Business. The tech giant announced Thursday that is forming a partnership with a marijuana-focused software company called Kind Financial, which provides "seed to sale" services for marijuana growers. The move makes Microsoft the first major tech company to get involved with the growing legal marijuana industry.
Michigan Legalizers Sue Over 180-Window for Signatures. MI Legalize, the group seeking to get its legalization initiative on the November ballot, filed suit Thursday in the state Court of Claims seeking to overturn a new law and an old policy that render invalid any signatures gathered outside of a 180-day window. Michigan officials ruled that the campaign came up short after they rejected signatures from the beginning of the petition drive because they had been gathered outside that window.
Medical Marijuana
New Jersey Assembly Passes PTSD Bill. The Assembly approved the bill Thursday, and a Senate committee approved a similar measure the same day. The bills would allow patients suffering from PTSD to use medical marijuana with a doctor's recommendation.
Asset Forfeiture
Delaware Legislature Passes Mild Asset Forfeiture Reform Bill. The Senate unanimously approved House Bill 309, which would force the state's Special Law Enforcement Assistance Fund to disclose the specific items and programs its civil asset forfeiture fund paid for. The measure has already passed the House and goes to the desk of Gov. Jack Markell (D). A bill that would have abolished civil forfeiture was filed, but never moved this year.
International
The Times of London Calls for Drug Decriminalization, Hints at Legalization. England's most prestigious newspaper has declared itself in favor of treating drug use and possession as a public health issue rather than a criminal one. In a leading article, "Breaking Good", the paper supported the call earlier this week from the Royal Society for Public Health for drug decriminalization. The newspaper said that although it is "radical advice," it is "sound" and ministers should "give it serious consideration." In an editorial in the same issue, the Times went a step further: "The government should be encouraged to think of decriminalization not as an end in itself but as a first step towards legalizing and regulating drugs as it already regulates alcohol and tobacco."
Thai Minister Defends Call for Legalizing Meth. Facing criticism, Justice Minister Paiboon Koomchaya held firm Friday to his call to regulate instead of prohibit methamphetamine. He said it is impossible to eliminate dangerous drugs, so there should be a proper way to live with them. He added that crackdowns on users and sellers had filled the country's prisons, but not prevented drug use.