by psmith, October 14, 2015, 02:58am, (Issue #906)
Nearly two decades after the passage of Proposition 215, California will finally get comprehensive, statewide medical marijuana regulation, legal dispensaries come a step closer in Michigan, and more.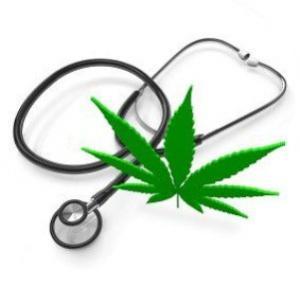 California
Last Friday, the governor signed a medical marijuana regulation bill package into law. Gov. Jerry Brown (D) signed into law a package of bills designed to bring comprehensive, statewide regulation to the state's thriving medical marijuana industry. The three-bill package will establish "a long-overdue comprehensive regulatory framework for the production, transportation, and sale of medical marijuana," Brown said in his signing statement. "This new structure will make sure patients have access to medical marijuana, while ensuring a robust tracking system," said Brown. "This sends a clear and certain signal to our federal counterparts that California is implementing robust controls not only on paper, but in practice." The bills are Assembly Bill 266, Senate Bill 653, and Assembly Bill 243.
Florida
Last Thursday, a Florida legislator filed a medical marijuana bill. Rep. Matt Gaetz (R-Shalimar) has filed House Bill 307, which would allow patients to use medical marijuana under the state's "investigational drug" law. Sen. Rob Bradley (R-Fleming) said he would file a companion measure in the Senate.
Massachusetts
Last Friday, medical marijuana sales were climbing as more dispensaries opened. Medical marijuana patients purchased some 1,676 ounces of marijuana in September, up from the 1,488 ounces sold in August. The increase comes as the state's second dispensary opened in Brockton. Click on the link for more details.
Michigan
Last Wednesday, the House approved dispensary and edibles bills. The House voted 95-11 to approve House Bill 4209, which would create a state board to regulate dispensaries, as well as approving bills to allow for the use of edibles and to set up a tax structure. The measures now head to the state Senate.
On Tuesday, the Detroit city council approved dispensary regulations. The city council approved regulations to govern the city's booming dispensary business. There are an estimated 150 dispensaries operating in the city. Now, dispensaries will have to get a license or be shut down, and operators will have to undergo a police background check. The regulations also bar drive-through services and bans staying open 24 hours a day.
Missouri
Last Thursday, medical marijuana initiatives were filed.. Show-Me State activists under the aegis of New Approach Missouri Thursday filed a pair of initiatives aimed at legalizing medical marijuana. The group has about $70,000 in the bank and needs to gather some 160,000 valid voter signatures to qualify for the November 2016 ballot.
[For extensive information about the medical marijuana debate, presented in a neutral format, visit MedicalMarijuana.ProCon.org.]
back to top