Marijuana Policy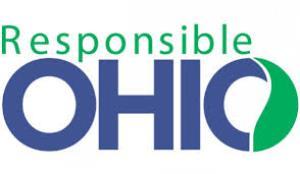 Ohio Poll Has ResponsibleOhio Legalization Initiative at 56%
. A new Kent State University poll that asked respondents directly about whether they would support the
ResponsibleOhio
Issue 3 initiative found that 56% would vote for it. But to complicate matters, the poll also found that 54% intended to vote for Issue 2, which would make it more difficult to write monopolies into the state constitution and is aimed directly at thwarting the ResponsibleOhio initiative. If both pass, look for a lengthy court fight to ensue. More poll details and methodology at the link.
Texas Poll Has Support for Legalization at 46%. A new Lyceum survey shows a narrow gap between fans and foes of marijuana legalization. Some 50% were opposed, with 46% in favor. But of the half that were opposed, 57% of them would support decriminalization. Between the two numbers, that's about three-quarters of Texans saying they are ready to liberalize the marijuana laws.
Methamphetamine
How the Meth Problem Demonstrates Drug Prohibition's Failure. Radley Balko has a long and incisive piece in the Washington Post dissecting how drug prohibition is about the worst way to deal with methamphetamines. It's well worth the read, but here's the bottom line: "Here's one idea that makes too much sense for anyone to seriously consider: Legalize amphetamines for adults. Divert some of the money currently spent on enforcement toward the treatment of addicts. Save the rest. Watch the black markets dry up, and with them the itinerant crime, toxicity and smuggling. Cold and allergy sufferers get relief. Cops can concentrate on other crimes. Pharmacists can go back to being health-care workers, instead of deputized drug cops. Everybody wins, save of course for those who can't bear the prospect of letting adults make their own choices about what they put into their bodies."
International
British MPs Debate Marijuana Legalization. MP Paul Flynn called marijuana prohibition "a disaster more serious than the prohibition of alcohol in the United States," during Monday's debate on marijuana policy. The debate was the result of a petition signed by more than 220,000 people asking Parliament to take up the issue, and the results are a foregone conclusion given the Conservatives' control of the legislative body. Still, marijuana has now made it to Parliament. Click on the link for more debate details.
Legalizing Marijuana Could Save Britain Hundreds of Millions of Dollars, Leaked Treasury Report Says. Legal weed could increase government revenues by as much as a billion dollars a year, according to a Treasury report leaked over the weekend. The government would gain from taxing marijuana, while creating savings by not having to enforce pot laws. The report was commissioned by the Liberal Democrats when they were junior partners in a coalition government with the Conservatives, and the party would have used it to help shape drug policy had it remained in office. "There are successful cannabis markets emerging in different parts of the world and we should look to learn from those experiences," said Lib Dem health spokesman Norman Lamb.