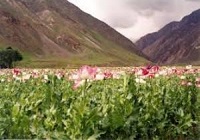 The spirit of sentencing reform seems to be in the air on Capitol Hill. Now, a broad coalition is calling on Congress to get serious about it.
The Kettle Falls 5 will have to face federal trial, a bill to fold the Washington state medical market into the recreational one has passed the Senate, there's movement toward dispensaries in Hawaii and Michigan, and much more.
An Arizona narc gets caught sleeping with the enemy, a Hawaii prison guard goes away for smuggling contraband to gang members, and an Illinois police dispatcher is in trouble for snatching pain pills. Just another week in the drug war.
Marijuana reform and medical marijuana bills continue to move, a broad coalition urges Congress to enact real sentencing reforms, harm reduction measures are moving in Virginia, and more.
Final marijuana sales figures are in for Colorado, twin legalization bills are filed in Maryland, a second Ohio legalization initiative campaign gets underway, a federal judge orders the Kettle Falls Five to trial, and more.
Colorado gets more time to defend its marijuana law, a possession legalization bill gets filed in Tennessee, a bill to combine medical and recreational markets in Washington passes the Senate over patient objections, the Russian drug czar could be losing his gig, and more.
There's now a marijuana legalization bill in Vermont, an Ohio initiative decides to allow home cultivation, Attorney General holder touts a softening in federal charging and sentencing policies, and more.
A New Jersey coalition for marijuana reform has formed, an Alabama judge sentences a man to life in prison over 2 1/2 pounds of pot, the Hawaii legislature advances a dispensary bill, asset forfeiture reform gets slapped down in Virginia and Wyoming, the opium trade is expanding in western Afghanistan, and more.
Permission to Reprint:
This issue of Drug War Chronicle is licensed under a modified
Creative Commons Attribution license
. Articles of a purely educational nature in Drug War Chronicle appear courtesy of DRCNet Foundation, unless otherwise noted.