An Arizona narc gets caught sleeping with the enemy, a Hawaii prison guard goes away for smuggling contraband to gang members, and an Illinois police dispatcher is in trouble for snatching pain pills. Just another week in the drug war. Let's get to it: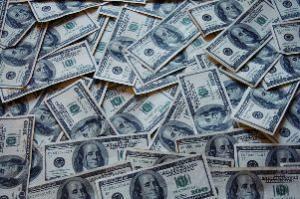 In White Hall, Illinois,
a White Hall police dispatcher pleaded guilty last Wednesday
to stealing prescription opiates from the White Hall Police Department evidence room. Amanda Morrow, 29, had been arrested in June along with another dispatcher and a Roodhouse police officer, who was charged with distributing a controlled substance. She was sentenced to two years' probation and a $1350 fine.
In Phoenix, a former Tempe undercover narcotics officer was sentenced last Wednesday to probation after being caught having sex with a man who was the target of an undercover drug investigation and telling him he was being investigated. Jessica Dever-Jakusz was sentenced to 18 months' probation. Dever-Jakusz was working undercover with other Tempe narcotics detectives targeting downtown restaurants and bars. Police said her revelations to the suspect scuttled a five-month investigation.
In Honolulu, a former state prison guard was sentenced last Friday to nearly nine years in federal prison for delivering drugs to gang members inside the prison. Feso Malufau, 55, was found guilty of racketeering and conspiring to obtain and distribute meth into the Halawa Correctional Facility. Prosecutors said Malufau was paid thousands of dollars to smuggle meth, cigarettes, and other contraband to USO gang members.