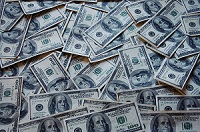 The president's Fiscal Year 2016 budget proposal is out, and when it comes to the war on drugs, Obama is pretty much staying the course.
Busy, busy. A federal medical marijuana bill is filed, and so are many more in the states. Also, the Surgeon General has something to say, Oregon bars patients from being caregivers, Maine says medical marijuana can make parents unfit, and more.
The last remaining member of Central Ohio's Short North Posse was shot and killed by police in Columbus on Tuesday.
What a busy week! Jail guards get arrested all over the place, an Illinois narcotics unit commander gets busted for drunk driving, a Seattle cop gets investigated for stealing weed, a Texas cop gets popped for selling fake weed at his store, a dirty Philadelphia cop heads for prison, and more.
Decriminalization and medical marijuana bills are being filed left and right, Maine says pot patients can be unfit parents, Oregon says pot patients can't operate child care centers, New York City pays out big time for the killing of a black youth over weed, Jamaica's decrim bill advances, and more.
The president's budget adds one word that allows DC to move ahead with legalization, the marijuana and medical marijuana bills keep coming, hemp is coming to Oregon (get your permits now!), opposition is mounting to public aid benefits drug testing in Wisconsin, and more.
There's Florida medical marijuana news, the federal Justice Safety Valve Act is reintroduced, Connecticut's governor wants to defelonize drug possession, an Oregon bill would let localities opt out of legal marijuana commerce, and more.
Permission to Reprint:
This issue of Drug War Chronicle is licensed under a modified
Creative Commons Attribution license
. Articles of a purely educational nature in Drug War Chronicle appear courtesy of DRCNet Foundation, unless otherwise noted.