Busy, busy. A federal medical marijuana bill is filed, and so are many more in the states. Also, the Surgeon General has something to say, Oregon bars patients from being caregivers, Maine says medical marijuana can make parents unfit, and more. Let's get to it: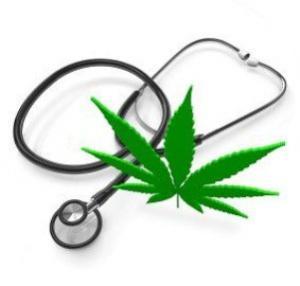 Federal
On Monday, a federal appeals court questioned attempts to shut down an Oakland dispensary. A three-judge panel of the 9th US Circuit Court of Appeals in San Francisco today challenged federal prosecutors over their attempt to shut down Oakland's Harborside dispensary. The judges wanted to know why the effort was continuing given recent policy pronouncements from the Justice Department that it would not go after dispensaries where they are legal.
On Tuesday, a bill to allow VA docs to to recommend medical marijuana was filed. US Rep. Earl Blumenauer (D-OR) and 16 bipartisan cosponsors have introduced a bill that would allow Veterans Affairs (VA) physicians to discuss and recommend medical marijuana to their patients, a right enjoyed by physicians outside of the VA system. The Veterans Equal Access Act is not yet available on the congressional web site.
On Wednesday, the US Surgeon General said medical marijuana can help some patients. In an interview on "CBS This Morning," US Surgeon General Vivek Murthy said the medical effectiveness of marijuana had to be shown scientifically and much more information about it was coming. "We have some preliminary data showing that for certain medical conditions and symptoms, marijuana can be helpful," said Murthy. "I think we have to use that data to drive policymaking, and I'm very interested to see where that data takes us."
California
Last Thursday, San Diego's first permitted dispensary won final approval. The A Green Alternative dispensary won a final okay from the Planning Commission. It will become the first permitted dispensary to operate in the city since the state passed Prop 215 in 1996. Three other dispensaries are expected to be approved in March.
On Wednesday, a federal judge upheld most patient claims in a lawsuit against Lake County. Patients filed suit after plant seizures last year. The county argued that officers could enter a property without a warrant to cut down plants because they use a lot of water and the state is in a drought, but the court rejected that argument.
On Tuesday, a lawsuit challenging Butte County cultivation restrictions was filed. The county's Measure A, which was approved by voters in November, restricts the size of gardens but not the number of plants. Plaintiffs argue that it prevents them from growing the marijuana necessary to treat their conditions.
On Tuesday, the Anaheim city council toughened its prohibition on dispensaries. The council passed a revised ordinance that now threatens landlords who rent to dispensaries with up to a year in jail and a $2,500 a day fine.
Colorado
On Tuesday, a bill to allow a continued medical marijuana system passed the state Senate. The bill would allow residents with medical marijuana cards to continue to use dispensaries until at least 2019. That means people with cards could continue to buy marijuana for a lower price than in the adult retail market because medical marijuana has lower taxes. The bill is Senate Bill 115, sponsored by Sen. Owen Hill (R- Colorado Springs).
Connecticut
On Monday, a state commissioner agreed to expand the list of qualifying ailments. Consumer Protection Commissioner Jonathan Harris said this morning that he will follow the recommendation of the program's Board of Physicians and is drafting new regulations to include sickle cell disease, post-surgical back pain with a condition called chronic radiculopathy, and severe psoriasis and psoriatic arthritis to the list of qualifying conditions. But that's not the end of it. Now, the proposal must be approved by the state attorney general and then by the General Assembly's Regulation Review Committee. A vote there could come by spring.
Florida
On Saturday, Florida sheriffs objected to a pending medical marijuana billl. The Florida Sheriffs Association has come out against Senate Bill 528 while meeting at their winter conference in Tallahassee. The sheriffs, with all their medical expertise, say that "smoked marijuana is not medicine" and list the medical conditions for which medical marijuana can be used. They have other demands, too; click on the link to read their press release.
On Tuesday, a new poll had medical marijuana doing well. A new Gravis Insights poll has support for medical marijuana at 64% in the Sunshine State. The poll comes as the legislature prepares to take up a medical marijuana bill, Senate Bill 528, and with the prospect of another initiative in 2016 looming. Last year's medical marijuana initiative won 57% of the vote, but was defeated because, as a constitutional amendment, it needed 60% of the vote to pass.
Illinois
On Monday, the state issued medical marijuana licenses. Gov. Bruce Rauner (R) Monday issued medical marijuana licenses and permits to qualifying growers and sellers. The move came after former Gov. Pat Quinn (D) failed to act on the permits before his term expired. See the full list of licenses and permits here.
Maine
Last Friday, the state's high court ruled that using medical marijuana can make parents unfit. The Maine Supreme Judicial Court has ruled in a child custody case that even though medical marijuana is legal in the state, its use can make a person an unfit parent. "Determining what is in the best interest of the child necessarily involves considering whether a parent's ability to care for his or her child is impaired, including by his or her marijuana use. As with any medication or substance, the question of whether a parent's ingestion of marijuana is legal is only part of the equation. The more important question is whether that ingestion negatively affects, limits or impairs a parent's capacity to parent his or her child," Chief Justice Leigh Saufley wrote in the eight-page decision. The case is Daggett v. Sternick.
Mississippi
On Monday, a medical marijuana bill was filed. State Sen. Deborah Dawkins (D-District 48) has filed Senate Bill 2318, which would allow patients with specified conditions to use medical marijuana. The bill doesn't envision dispensaries, but would allow patients to grow their own with a physician's recommendation.
Missouri
On Monday, a medical marijuana bill was filed. Rep. Dave Hinson (R-St. Clair) has filed a full-fledged medical marijuana bill. The bill would allow patients to possess up to 2.5 ounces and would require that the medicine be grown in the state. The measure is House Bill 800.
North Dakota
On Tuesday, a medical marijuana bill was filed. Rep. Pamela Anderson (D-Fargo) has introduced House Bill 1430, which would allow patients with qualifying conditions to use medical marijuana. But there is a big loophole. Patients could also qualify if they suffer "any persistent or chronic illness or condition... if the illness or condition may be improved by the use of marijuana."
Ohio
On Tuesday, a CBD medical marijuana bill was filed. Rep. Wes Retherford (R-Hamilton) has filed House Bill 33, which would allow doctors to prescribe high-CBD, low-THC cannabis oil to treat seizure disorders. The bill would make the oil available at a limited number of hospitals in the state.
Oregon
Last Friday, the state barred medical marijuana patients from being child care providers. The state Early Learning Council has voted to bar patients from being child care providers. The decision follows a six-month temporary rule that was issued last August and gave patients an ultimatum: your patient card or your child care business.
Tennessee
On Monday, a low-THC cannabis oil bill was filed. State Rep. Jeremy Faison (R-District 11) today introduced House Bill 197, which would allow the use of cannabis oil with less than 0.9% THC for medical purposes.
Virginia
On Monday, a CBD medical marijuana bill won a committee vote. A bill that would allow epilepsy patients to use low-THC, high-CBD medical marijuana won a committee vote Monday. Senate Bill 1235 passed the Senate Courts of Justice Committee on an 11-2 vote.
[For extensive information about the medical marijuana debate, presented in a neutral format, visit MedicalMarijuana.ProCon.org].