What a busy week! Jail guards get arrested all over the place, an Illinois narcotics unit commander gets busted for drunk driving, a Seattle cop gets investigated for stealing weed, a Texas cop gets popped for selling fake weed at his store, a dirty Philadelphia cop heads for prison, and more. Let's get to it: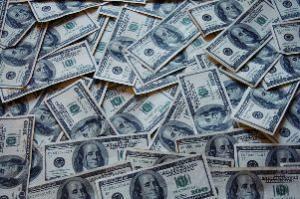 In Seattle,
a Seattle police officer was being investigated Saturday
for allegedly stealing marijuana from the evidence room to use with her lesbian lover. Officer Cynthia Whitlatch came under scrutiny after arresting an elderly black man for carrying a golf club that he used as a cane (and had done so for years). In the wake of publicity around that incident, a woman came forward to say she was Whitlatch's ex-girlfriend and that the two had smoked the marijuana at home after Whitlatch stole it in the spring of 2005.
In Raymondville, Texas, an Edinburg police officer was arrested last Monday for selling synthetic marijuana at his Raymondville store. Officer Michael Anthony Moreno, 32, was arrested after officers found 21 pounds of the fake pot at his store. Police acted on a citizen's complaint that he was selling the stuff. He is charged with possession of a controlled substance in a drug-free zone and delivery of a controlled substance in a drug-free zone. He has been suspended without pay.
In Suffolk, Virginia, a guard at the Western Tidewater Regional Jail was arrested last Thursday after it was discovered that he was smuggling marijuana to an inmate. Michael Williams went down after authorities received a tip. He is charged with Accomodation/Distribution of Marijuana to an Inmate. He's out on $5,000 bond.
In Jackson, Mississippi, a Jackson Detention Center guard was arrested last Thursday on charges he tried to smuggle contraband into the jail. Anthony Ware, 30, went down after arriving at work with "a strong odor" and was subsequently searched. Guards found marijuana, amphetamines and other controlled substances on him, as well as cigarettes and condoms. He is charged with possession of marijuana with the intent to distribute, possession of amphetamines and other controlled substances with the intent to distribute and the introduction of contraband into a correctional facility.
In Crown Point, Illinois, the head of the Lake County Sheriff's Department drug unit was arrested Sunday after he struck two cars on Main Street and then left the scene. Commander David Britton, 46, was busted with a blood alcohol content of 0.24%, three times the legal limit. He was reportedly driving at a high rate of speed in snowy conditions when he attempted to pass a car, but instead struck it. He then hit the front side of another car waiting at a traffic light. He then drove away, but was arrested nearby.
In Plainfield, Indiana, a Plainfield jail guard was arrested Monday on charges he smuggled drugs to an inmate. Ryan Daniels, 22, went down after investigators received a tip that he would be bringing heroin and tobacco into the jail. During an interview, he admitted smuggling drugs into the jail and produced a package he had taped between his legs. It contained marijuana, synthetic marijuana, and heroin. He is charged with trafficking with an inmate and dealing in a synthetic drug.
In Denver, a former Walsenburg police officer was sentenced last Wednesday to five years in federal prison for helping hide her ex-husband's stash of cash and heroin after he was arrested by police in Pueblo. Gloria Suazo pleaded guilty to charges of aiding and abetting the possession with intent to distribute heroin. She still faces unrelated charges of selling crack cocaine in Pueblo.
In Philadelphia, a former narcotics officer was sentenced last Wednesday to more than 17 years in federal prison for stealing money and selling drugs in and out of uniform. Jonathan Garcia, 24, stole more than $4,000 from drug suspects, then filed fake paperwork to hide his activities. He and his partner, Sydemy Joanis, ripped off at least five drug dealers between April 2010 and June 2012. He was also selling heroin, including while he was on duty and sometimes right across the street from the 17th Police District Headquarters.
In Honolulu, a Coast Guard officer was convicted and sentenced last Thursday to three years in the brig for a variety of drug and other offenses. Ensign Johnson Cox was found guilty of possession and distribution of multiple controlled substances, cruelty and maltreatment toward a subordinate, assault, absence without leave, failure to obey an order and dereliction of duty.
In San Diego, two married San Diego police officers were sentenced last Friday to three years in state prison after being convicted of drug and burglary charges. Bryce Charpentier, 32, and his wife Jennifer, 41, pleaded guilty to distributing drugs, stealing prescription medications from Jennifer's mother, and burglarizing a home while on duty.