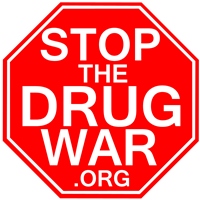 Whew, what a year! Two more states legalize it -- and DC, too -- decriminalization spreads, and more. But it wasn't all good news. Here's our domestic Top 10 drug policy stories.
With the holiday party season approaching, it's time to look twice at those pills. But harm reduction also extends to changing public policies that make things worse.
Another medical organization calls for rescheduling, a California court rules that concentrates are medicine, Colorado starts handing out medical marijuana research money, and more.
For the second time in the past eight days, an Indiana man is dead after a drug-related police pursuit.
Ho, ho, ho. We have a Christmas stocking full of corrupt cops this week.
Colorado's conservative neighbors try to undo its marijuana legalization, Philadelphia drops a pair of high-profile asset forfeiture cases, Obama commutes sentences for eight drug offenders, and more.
New York officials have released draft medical marijuana regs, and advocates aren't too impressed, Lebanon's agriculture minister says it's time to legalize it, Bolivia's president criticizes Mexico's drug war, "Baby Bou Bou" has a million-dollar medical bill, and more.
Cuomo rejects legalization, Christie talks treatment instead of prison, New Hampshire takes a step toward getting dispensaries going, Lebanon's hash trade is booming, and more.
Decrim comes to the US Virgin Islands, Anchorage starts planning for pot, California starts looking toward 2016, it was a good year for hemp, the New Jersey Supreme Court rejects criminalizing a pregnant woman for using prescribed methadone, and more.
Permission to Reprint:
This issue of Drug War Chronicle is licensed under a modified
Creative Commons Attribution license
. Articles of a purely educational nature in Drug War Chronicle appear courtesy of DRCNet Foundation, unless otherwise noted.