Ho, ho, ho. We have a Christmas stocking full of corrupt cops this week. Without further ado, let's get to it: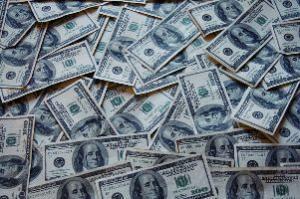 In Brownsville, Texas,
a Customs and Border Protection officer was arrested last Monday
on charges he let vehicles full of drugs pass through his port of entry inspection station. Jose Luis Zavala went down after a van in his lane was randomly chosen for inspection and 3,000 pounds of pot were found inside. He is charged with bribery of a public official and conspiracy to possess with intent to distribute marijuana.
In Atlantic City, New Jersey, a Cumberland County jail guard was arrested last Friday for allegedly smuggling marijuana, tobacco, and vitamin supplements to inmates. Joshua Minguela is accused of smuggling goods between August 2013 and January 2014. He is charged with official misconduct, conspiracy, and drug charges.
In Derry Township, Pennsylvania, a former Derry Township police officer was arrested Monday for stealing prescription drugs from the evidence room. Sgt. Brian Romberger, who was primary evidence custodian at the time, went down after police discovered pills missing from evidence. During an investigation, authorities discovered that Romberger was falling asleep on the job and having other difficulties functioning, and he then admitted he took and consumed the missing pills -- at least 375 of them, including Percocet, oxycodone, hydrocodone, Xanax, Opana, and more. He is charged with theft, tampering with physical evidence, possession of a controlled substance and obtaining a controlled substance by fraud.
In Birmingham, Alabama, a former sheriff's deputy pleaded guilty Monday to pressuring a woman to cook and sell meth for him. Grady Keith Concord, 42, admitted approaching the woman and asking her to make the drug for him. He also supplied her with pseudoephedrine, a key precursor ingredient. He denied threatening to arrest her if she didn't cook for him, but conceded his position as a deputy may have influenced her. He copped to extortion under color of official right, manufacturing methamphetamine and manufacturing and distributing methamphetamine on premises where children are present. No word on sentencing yet.
In Tulsa, Oklahoma, a former Tulsa police officer was sentenced last Wednesday to four years in prison for taking bribes to use police databases to provide information to an informant who used the information to burglarize buildings where large amounts of money was suspected to be. Tyrone Jenkins had pleaded guilty to receiving bribes, two counts of computer crime, and one count of conspiracy to distribute cocaine. The cocaine charge derived from Jenkins's setting up a deal between the informant and another man.
In Albany, New York, a former Saratoga County sheriff's deputy was sentenced last Thursday to five years in federal prison for taking money to drive a drug dealer to Warren County to sell cocaine. Charles Fuller had been arrested last spring, and his defense blamed his behavior on gambling debts and alcohol use. He copped to a single count of conspiracy to possess with intent to distribute cocaine. He went directly from court to prison.