Colorado's conservative neighbors try to undo its marijuana legalization, Philadelphia drops a pair of high-profile asset forfeiture cases, Obama commutes sentences for eight drug offenders, and more. Let's get to it: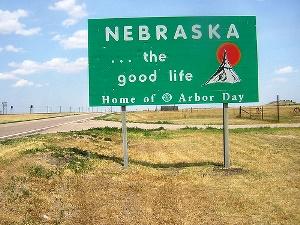 Marijuana Policy
Nebraska, Oklahoma Ask Supreme Court to Undo Colorado Legalization. The attorneys general of Nebraska and Oklahoma filed a lawsuit today with the US Supreme Court asking it to declare that Colorado's marijuana legalization violates the Constitution. "Federal law undisputedly prohibits the production and sale of marijuana," Nebraska Attorney General Bruning said. "Colorado has undermined the United States Constitution, and I hope the US Supreme Court will uphold our constitutional principles." But Colorado Attorney General John Suthers, who got a courtesy call from Bruning, scoffed. "We believe this suit is without merit, and we will vigorously defend against it in the US Supreme Court," he said.
New York Lawmakers Hold Hearing on Legalization. State Sens. Liz Krueger (D-Manhattan) and Gustavo Rivera (D-Bronx) held a hearing Wednesday on a bill that would legalize marijuana in the Empire State. Krueger conceded the legislation was unlikely to pass during the coming legislative session, but said it was important to keep the conversation going.
Medical Marijuana
Colorado Awards $8 Million for Marijuana Research. The Colorado Board of Health awarded more than $8 million for medical marijuana research Wednesday. The awards will allow researchers to investigate marijuana's medical potential, not its downsides, as is required for most federally-approved research on marijuana. Three of the eight studies will still require federal approval and marijuana from the US government. In the other five "observational" studies, subjects will be providing their own marijuana. Researchers will study marijuana's impact on PTSD, irritable bowel syndrome, pain relief for children with brain tumors, pediatric epileptic seizures, and compare it with oxycodone for pain relief.
American Academy of Neurology Calls for Rescheduling Marijuana. In a just-released position statement on the use of medical marijuana for neurological disorders, the academy said it could not yet recommend medical marijuana for those disorders "because further research is needed to determine the benefits and safety of such products." To that end, the academy "requests the reclassification of marijuana-based products from their current Schedule I status so as to improve access for study of marijuana or cannabinoids under IRB-approved research protocols." Click on the link to read the entire position statement.
Asset Forfeiture
Philadelphia Drops Two High Profile Asset Forfeiture Cases. Faced with an ongoing federal class-action lawsuit filed by the Institute for Justice over its brazen asset forfeiture practices, the city of Philadelphia announced today that it is dropping efforts to seize the homes of two families. In one case, the city moved to seize a home after an adult son of the owners was busted for selling heroin; in the other, the city moved to seize a home after the owner's estranged husband was caught selling small amounts of marijuana. Meanwhile, the federal lawsuit continues.
Pardons and Commutations
Obama Issues Commutations for Eight Drug Offenders. President Barack Obama Wednesday commuted the prison sentences of eight drug offenders and issued pardons for 12 other people who had already finished their sentences. The commutations were for people imprisoned for crack cocaine and methamphetamine offenses. No one is walking out of prison today, but all eight had their sentences reduced to lengths that will allow them to walk out at some point in the next year. Among those who got commutations is Sidney Earl Johnson of Mobile, Alabama, who has been serving a life sentence for crack cocaine offenses since 1994. Another is Larry Naylor of Memphis, who has been serving a life sentence for 50 grams of crack since 1997.
Opiates
Senators Send Letter to Officials, Health Groups Urging Stronger Response to Drug Overdoses. Members of the Senate Health, Education, Labor, and Pensions Committee this week urged government officials and health groups to come up with stronger responses to drug overdoses. The call came in a letter to the Department of Health and Human Services, the National Governors' Association, the American Medical Association, and associations of state and local health officials. Click on the link to read the letter.
International
Eleven Dead in Mexico Vigilante Clashes. Mexican "self-defense" vigilante groups in the Western state of Michoacan turned their guns on each other Tuesday, leaving 11 dead. The vigilante groups emerged last year in rural communities to fight the Knights Templar cartel, and in May they accepted an offer to be folded into government security forces. And now they are fighting among themselves.
Bangkok Police Hassling Tourists With Searches, Drug Tests, On-the-Spot Fines. Since the military coup in May, foreign visitors to Thailand are increasingly complaining that police Bangkok are stopping and questioning them, searching their persons and belongings, demanding they submit to drug tests, and handing out on-the-spot fines that must be paid immediately in cash. Most of the harassment is taking place on the city's main thoroughfare, Sukhumvit Road. The British ambassador said last week he had raised the issue with local tourism authorities.