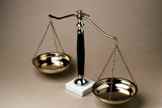 Colorado is little more than three months into legal marijuana sales, but things are looking good, and the 4/20 weekend was huge.
Hundreds, perhaps thousands of federal drug prisoners could be granted clemency under new rules being drawn up by the Justice Department. Attorney General announced the work in progress Monday.
Florida Gov. Rick Scott's plan to drug test state employees without cause has been batted down after the US Supreme Court refused to hear the state's appeal of a lower court decision finding it unconstitional.
Illinois patients can have guns, but New Hampshire patients can't grow their own medicine. And California counties stay busy as the legislature ponders actually regulating medical marijuana there.
An Alabama deputy gets stung, a Baltimore cop gets jail for beating on a drug suspect, and a Texas jail guard gets to see the other side of the bars after selling marijuana to prisoners.
Marijuana legalization inititives are in the news, the NCAA ponders relaxing marijuana penalties, a vaporizer company wants to drug test its workers, and more.
There's news on the marijuana legalization initiative front, decrim dies in New Hampshire, pot sentencing reform dies in Alabama, Illinois patients can keep their guns, and drugged driving and reproductive rights are also in the news. And more.
Permission to Reprint:
This issue of Drug War Chronicle is licensed under a modified
Creative Commons Attribution license
. Articles of a purely educational nature in Drug War Chronicle appear courtesy of DRCNet Foundation, unless otherwise noted.