Marijuana legalization initiatives are in the news, the NCAA ponders relaxing marijuana penalties, a vaporizer company wants to drug test its workers, and more. Let's get to it: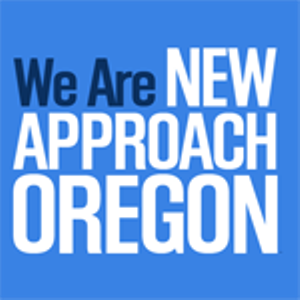 Marijuana Policy
New Approach Oregon Legalization Initiative Starts Signature-Gathering. Signature gathering began today for the New Approach Oregon legalization initiative. Backers need 87,213 valid voter signatures by July 3, and they say they are confident they will get them. Another initiative, Paul Stanford's Oregon Cannabis Tax Act initiative, is already in the midst of signature-gathering.
New Approach Oregon Legalization Initiative Gets $100,000 Donation from Fragrance Heir. Henry van Ameringen, heir to a fragrance fortune, has donated $100,000 to the New Approach Oregon legalization initiative.
Alaska Legalization Initiative Campaign Challenges Opponents. In a Wednesday morning press conference, supporters of the Campaign to Regulate Marijuana Like Alcohol in Alaska stood outside a downtown Anchorage office building with a giant novelty check written out to "No on 2/ Project S.A.M." for $9,015 -- the same amount of money the alcohol lobby donated to former Rhode Island Rep. Patrick Kennedy during his time in office. Kennedy is the cofounder of Smart Approaches to Marijuana, a national group that opposes marijuana legalization. The event served as a challenge to opponents of the Alaska measure -- a group collectively known as "Big Marijuana. Big Mistake. Vote No On 2" -- to show the public the science proving that marijuana is more dangerous than alcohol.
Rhode Island House Panel Hears Legalization Bill. The House Judiciary Committee heard testimony Wednesday on a marijuana legalization bill. The measure, House Bill 7506, sponsored by Rep. Edith Ajello (D-Providence), would allow adults to possess up to one once and grow one plant, as well as establishing a system of legal marijuana commerce. The committee took no action. Click on the link to get the flavor of the testimony.
NCAA Ponders Reducing Penalties for Athletes Who Test Positive for Pot. The NCAA is mulling a proposal to reduce the penalty for a student-athlete's positive marijuana test from a full-season suspension to a half-season, according to CBSSports.com. The site's senior college football columnist, Dennis Dodd, reported that the idea, which is likely to be approved, reflects the association's view that marijuana use is not performance enhancing.
Medical Marijuana
Wisconsin Governor Signs Limited CBD Medical Marijuana Bill. Gov. Scott Walker (R) has signed Assembly Bill 726, which would allow the limited use of CBD cannabis oil as a treatment for seizures.
Major Medical Marijuana Industry Company Announces Drug Testing Program, But Not for Pot. OPenVAPE, a vaporizer manufacturer that bills itself as "the nation's largest cannabis brand," announced today that it will begin a drug testing program for employees. But the company won't test for the drug its products are designed to be used with; instead, it will only test for "dangerous drugs." Click on the link to read their press release.
Sentencing
Drug Policy Alliance Intervenes in Case of Louisiana Man Doing 13 Years for Two Joints. The Drug Policy Alliance has filed an amicus brief with the Louisiana Supreme Court in the case of Bernard Noble, who is serving 13 years in prison for marijuana possession. "Thirteen years in prison for two joints is obscene," said Daniel Abrahamson, the lead author of the brief for the Drug Policy Alliance. "The punishment is so far out of proportion to the conduct that we really can't call it 'punishment' -- it is more like torture." Louisiana has some of the toughest drug laws in the nation.