Attorney General Eric Holder announced Monday that the Justice Department will soon release new, more expansive criteria for recommending federal prisoner clemency applications for President Obama to review. That means Obama, who has so far freed a paltry 10 prisoners early in his first six years could free "hundred, perhaps thousands" in his final two, a senior administration official told Yahoo News Monday.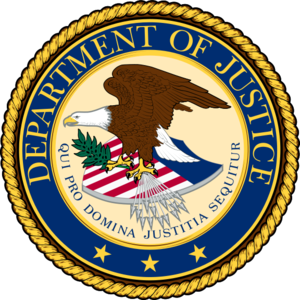 Most of those who will be eligible for clemency under the new criteria are doing time for drug offenses, a category that accounts for
50.1% of the federal prison population
, or roughly 100,000 inmates. As the Justice Department noted in its
press release
, the move will be "an important step to reduce sentencing disparities for drug offenders in the federal prison system."
"The White House has indicated it wants to consider additional clemency applications, to restore a degree of justice, fairness and proportionality for deserving individuals who do not pose a threat to public safety," Holder said in a video message posted on the department's website. "The Justice Department is committed to recommending as many qualified applicants as possible for reduced sentences."
Later this week, Deputy Attorney General James M. Cole is expected to announce more specific details about the expanded criteria the department will use and the logistical effort underway to ensure proper reviews of the anticipated wave of applications, the press release said.
President Obama has, midway through his second term, begun moving to use his clemency power. In December, he commuted the sentences of eight federal inmates convicted of nonviolent drug offenses involving crack cocaine. He said the eight men and women had been sentenced under an "unfair system," including the 100-to-1 sentencing disparity between crack and powder cocaine offenses that was reduced but not eliminated by the Fair Sentencing Act of 2010.
This latest move was foreshadowed by a January announcement that the administration was taking the unprecedented step of encouraging defense lawyers to suggest inmates whom the president might let out of prison early, as part of its effort to curtail severe penalties in low-level drug cases, and again last week, when White House counsel Kathryn Ruemmler said Obama has directed the Justice Department to improve its clemency recommendation process and recruit more applications from convicts.
Drug reform advocates greeted the announcement as a step in the right direction and as a signal to state governors -- most drug offenders are doing time on state, not federal, charges -- but also as a tail-end fix for a problem that needs front-end solutions.
"This would be a positive step toward righting the wrongs of our broken criminal justice system. I hope governors with the same power at the state level follow his lead and reunite more families," said Anthony Papa, media relations manager for the Drug Policy Alliance, who was granted clemency in New York State in 1997 after serving 12 years under the notorious Rockefeller Drug Laws.
"With half a million people still behind bars on nonviolent drug charges, clearly thousands are deserving of a second chance. Congress should act immediately to reduce the draconian federal mandatory minimum sentences that condemn thousands to decades behind bars for non-violent drug offenses," added Papa.
It could do that by passing the Smarter Sentencing Act (Senate Bill 1410), which has already made it out of the Senate Judiciary Committee. But in the meantime, liberating some of the thousands of people currently imprisoned with harsh drug sentences is a move that can't come soon enough.