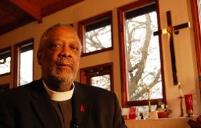 The US Sentencing Commission voted yesterday to reduce most federal drug trafficking sentences. The move will cut nearly a year off the average sentence and should result in 6,500 fewer prisoners within five years, the commission said.
A group of faith leaders have issued an "Easter Statement" making a powerful moral and spiritual call for an end to the war on drugs and mass incarceration. What would Jesus do?
With a stroke of the governor's pen, Maryland becomes the 21st medical marijuana state. Meanwhile, those CBD medical marijuana bills continue to move. And more.
A notorious New York City narc goes on desk duty, an Alabama prison guard gets mixed up with meth, a Florida cop is in trouble for slinging steroids, and an LAPD cop gets his hand slapped for lying about a drug bust.
A DC marijuana legalization initiative is about to start signature-gathering, we have a trio of state pot polls, the US Sentencing Commission moves to cut drug sentences, German criminal law professors call for marijuana legalization, and more.
Maryland decriminalizes and becomes a medical marijuana state, a Tennessee hemp bill awaits the governor's signature, a Kentucky omnibus heroin bill appears dead for the session, a campaign is underway to free a Missouri marijuana lifer, and more.
The Obama administration punts on marijuana rescheduling, Maryland's decrim excludes paraphernalia (for now), sneaky DEA tactics are being challenged in Arizona, fears of more cartel violence in Mexico, and more.
President Obama commutes a marijuana offender's sentence, organized opposition to a legalization initiative emerges in Alaska, draconian heroin bills are moving in Louisiana, and more.
Permission to Reprint:
This issue of Drug War Chronicle is licensed under a modified
Creative Commons Attribution license
. Articles of a purely educational nature in Drug War Chronicle appear courtesy of DRCNet Foundation, unless otherwise noted.