A notorious New York City narc goes on desk duty, an Alabama prison guard gets mixed up with meth, a Florida cop is in trouble for slinging steroids, and an LAPD cop gets his hand slapped for lying about a drug bust. Let's get to it: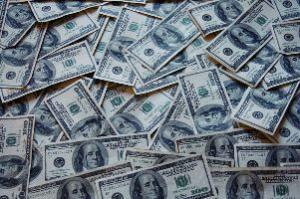 In New York City,
NYPD's most sued narcotics officer was off the streets as of last Friday.
Detective Peter Valentin of Bronx Narcotics, who has been sued at least 28 times since 2006, and three of his colleagues have been placed on modified duty after an Internal Affair Bureau investigation for taking part in drug raids "of dubious merit." The city has already paid out at least $884,000 to settle lawsuits sparked by Valentin's misbehavior, including a case where a nursing mother spent a week on Rikers Island after Valentin arrested her for drug possession even though she truthfully stated that the powder he found in her home was powdered eggshells, not drugs. Dozens of cases in which Valentin and his crew were involved are now in jeopardy.
In Montgomery, Alabama, a Kilby State Prison guard was arrested last Thursday as part of a federal drug bust targeting a meth trafficking ring stretching from California to Dixie. Guard Phillip Burgin, 23, was arrested along with five other people, including two state prison inmates. The inmates are accused of directing the ring from inside via the use of cell phones. Burgin was stopped in late April by Oklahoma state police with 30 pounds of the drug in his vehicle, and he is charged with conspiracy to distribute methamphetamine. He was indicted on federal charges Thursday.
In West Palm Beach, Florida, a former West Palm Beach police officer was arrested last Friday on charges he was peddling steroids from businesses he owned. DeWitt McDonald is also accused of making at least one deal while armed and on-duty and of forging prescriptions from doctors who worked in his clinic. He was fired from the force seven months ago, after an investigation into his dealings began.
In Los Angeles, an LAPD officer was sentenced last Wednesday to three years probation for lying under oath in a 2008 drug possession case. Manuel Ortiz, 40, was found guilty of one count each of conspiracy and perjury for falsely testifying about his involvement in a drug bust where the case was dismissed after footage from the apartment building's security camera contradicted the sworn testimony of the officers.