President Obama commutes a marijuana offender's sentence, organized opposition to a legalization initiative emerges in Alaska, draconian heroin bills are moving in Louisiana, and more. Let's get to it: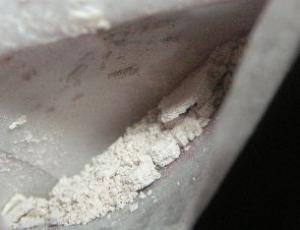 Marijuana Policy
Denver Crime Rate Drops in First Months of Legal Marijuana Sales. According to crime statistics from the Denver Police, crime is down over the previous year in the first three months of legal marijuana sales there. Violent crime (including homicide, sexual assault, robbery, and aggravated assault) fell by 6.9% in the first quarter of 2014, compared with the same period in 2013. Property crime (including burglary, larceny, auto theft, theft from motor vehicle and arson) dropped by 11.1%.
Alaska Legalization Initiative Gets Organized Opposition. An organized opposition group has emerged to campaign against the Alaska legalization initiative. A group calling itself "Big Marijuana, Big Mistake, Vote No on 2" officially filed with the Alaska Public Offices Commission last week. The group includes only a handful of Alaskans and says it is not affiliated with Project SAM, the anti-legalization group that has been playing up the "Big Marijuana" theme across the country.
Legalization Bill Filed in New Jersey Assembly. Assemblywoman Linda Stender (D-Scotch Plains) and Assemblyman Reed Gusciora (D-Trenton) have filed Assembly Bill 3094 to legalize marijuana. The bill is companion legislation to Senate Bill 1986, which was filed by Sen. Nick Scutari (D-Linden) earlier this session.
Medical Marijuana
Tennessee Legislature Approves CBD Medical Marijuana Study Bill. The House voted 97-0 Monday to approve Senate Bill 2531, which would create a four-year study of the use of CBD cannabis oil in treating intractable seizures. The measure passed the Senate last week, and now goes to the desk of Gov. Bill Haslam (R).
Methamphetamine
Tennessee Senate Passes Pseudoephedrine Restriction Bill. A bill that would restrict non-prescription purchases of OTC cold medications containing pseudoephedrine, a precursor chemical in meth manufacture, passed the Senate Tuesday. The bill would cap purchases at 4.8 grams per month and 14.4 grams per year of allergy and cold medicines like Sudafed that could be bought without a prescription. The Senate version differs from the House version in the allowable amounts. The House version has already passed, too, so the two will have to be reconciled before final passage.
Heroin
Draconian Heroin Bill Passes Louisiana Senate Committee. A bill to increase maximum penalties for heroin offenses from 50 to 99 years received approved Tuesday from the Senate Judiciary Committee. Senate Bill 87, sponsored by Sen. Dan Claitor (R-Baton Rouge), now heads for the Senate floor. Another draconian heroin bill, House Bill 332, sponsored by state Rep. Joe Lopinto (R-Metairie) would double mandatory minimums for heroin use and distribution. The full House passed that bill 94-1, and it will now be heard in the Senate.
Sentencing
President Obama Commutes Sentence for Marijuana Offender. President Obama Tuesday granted clemency to a marijuana offender sentenced to too much time because of a typographical error. Ceasar Huerta Cantu had been sentenced to 180 months in federal prison for marijuana distribution conspiracy and money laundering. Obama commuted the sentence to 138 months, which is what it would have been had his initial sentence been calculated correctly. That means Huerta will get out more than three years early. Obama commuted only one sentence in his first term but has been using the power more in his second.
International
Mexico Anti-Cartel Militias Refuse to Lay Down Arms. The so-called autodefensa militias in the southwest Mexican state of Michoacán -- which took up arms against the Knights Templar cartel more than a year ago -- are now refusing the government's demand to put down their weapons. The government had allowed them to keep their arms and integrate into the security forces, but early this month, announced its intention to disarm all civilians in the state. But the militias say they will disband only once the leaders of the Knights Templar Cartel are killed or arrested. "We prefer to die at the hands of the government than at the hands of a goddamned son of a bitch who dismembers and butchers you -- without releasing even a fingernail to your family. Because, that's what the criminals do," one militia leader told VICE News.