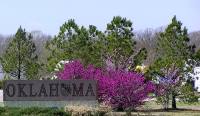 Sens. Patrick Leahy and Rand Paul led the charge for mandatory minimum sentencing reform at a Judiciary Committee hearing last week. The adminstration and the federal judiciary are already on board; now, it's time for Congress to step up to the plate.
Prescription heroin is coming to Canada, at least on a limited basis, whether the Conservative government likes it or not. Health Canada has okayed it, despite the protests of the health minister.
Attorney General Holder Thursday announced that his directive to federal prosecutors to not seek mandatory minimum sentences against most drug offenders will also apply to those already charged but not yet imprisoned.
The times, they are a-changing, indeed. Majority support for marijuana law reform is popping up in the darnedest places, first Louisiana, and now, Oklahoma.
Oregon begins moving toward a regulated dispensary system, Massachusetts advances down the dispensary path, New Jersey's governor signs a medical marijuana bill, and much, much more.
A bill that would require people to take employer drug tests or lose their unemployment eligibility is moving in Michigan.
When it comes to marijuana, Bermuda is best known for hassling cruise ship passengers over small amounts, but things could be changing there.
The police killers of ex-Marine Jose Guerena during a drug raid gone bad escaped charges, but their employers will pay millions.
We have a doozy of a corruption tale out of West Virginia, a pair of Kentucky deputies get caught peddling pills, and a Georgia deputy gets nailed for selling weed from his cop cruiser.
Permission to Reprint:
This issue of Drug War Chronicle is licensed under a modified
Creative Commons Attribution license
. Articles of a purely educational nature in Drug War Chronicle appear courtesy of DRCNet Foundation, unless otherwise noted.