Last Friday, Health Canada used some creative rule-reading to approve a program that would provide prescription heroin to a small number of hard-core users, and the Conservative health minister isn't happy. But doctors, advocates, and the users themselves are quite pleased -- and once again, Canada stays on the cutting edge when it comes to dealing smartly with heroin use.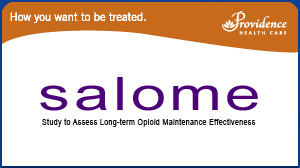 Health Canada approved access to prescription heroin for at least 15 people who are completing their participation in Vancouver's Study to Assess Long-term Opioid Dependence (
SALOME
), which is testing whether prescribing heroin was more effective than prescribing methadone for users who have proven resistant to conventional treatments. The move came after participants and advocates have been calling for an "exit strategy" for the 322 people in the study.
SALOME began at the end of 2011 and has been enrolling participants on a rolling basis for a year at a time. The final group of participants will finish up at the end of next year. It built on the success of the North American Opioid Maintenance Initiative (NAOMI), a study in Vancouver and Montreal from 2005 to 2008. That study found that using heroin is cheaper and more effective than using methadone to treat recalcitrant heroin users.
While the Conservative federal government has been a staunch opponent of heroin maintenance, not to mention also fighting a bitter losing battle to close down the Vancouver safe injection site, Health Canada bureaucrats were able to find a loophole that will allow doctors to prescribe heroin to graduating study participants under the ministry's Special Access Program (SAP).
That program is designed to provide drugs to Canadians with life-threatening illnesses on a "compassionate or emergency" basis. The SAP includes "pharmaceutical, biologic and radiopharmaceutical products that are not approved for sale in Canada." The program covers diseases including intractable depression, epilepsy, transplant rejection and hemophilia, but heroin addiction isn't mentioned.
"Health Canada made a wonderful decision," said Scott Bernstein, Health and Drug Policy Lawyer for the Vancouver-based Pivot Legal Aid Society, which represents 22 SALOME participants and the BC Association of People on Methadone in order to advocate for their continued access to health care and the protection of their human rights. "The decision was one based on the evidence and not ideology. It means that those SALOME participants allowed access can live safer, more stable lives, lives free of crime and remaining under the care of doctors, not drug dealers."
But Health Minister Rona Ambrose appeared to have been caught flat-footed by the Health Canada decision. She issued a statement the same day decrying the move, saying that it contradicted the government's anti-drug stance.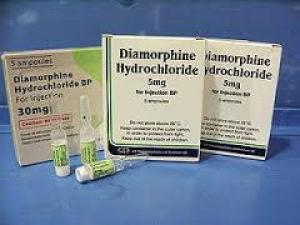 "Our government takes seriously the harm caused by dangerous and addictive drugs," Ambrose said. "Earlier today, officials at Health Canada made the decision to approve an application under the Special Access Program's current regulations to give heroin to heroin users -- not to treat an underlying medical condition, but simply to allow them to continue to have access to heroin for their addiction even though other safe treatments for heroin addiction, such as methadone, are available."
The move is "in direct opposition to the government's anti-drug policy and violates the spirit and intent of the Special Access Program," Ambrose said, adding that she would take action to "protect the integrity of the (SAP) and ensure this does not happen again."
Ambrose's remarks prompted a Monday response from SNAP (the SALOME/NAOMI Patients Association), comprised of "the only patients in North America to be part of two heroin-assisted treatment (HAT) clinical trials" -- NAOMI and SALOME. SNAP noted that European heroin-assisted treatment trials had allowed participants to continue to be prescribed heroin on compassionate grounds after the trials ended and that "heroin-assisted therapy is an effective and safe treatment that improves physical and psychological health when the participants are receiving treatment."
"The Canadian NAOMI trial is the only heroin-assisted treatment study that failed to continue offering HAT to its participants when the trial ended in Vancouver," SNAP said. "We do not want to see the same outcome for the SALOME trial. Currently, SALOME patients are being offered oral hydromorphone when they exit the trial. However, there is currently no scientific evidence to support this treatment option for opiate addiction in the doses required; thus we urge you to reconsider your comments and to support Health Canada's decision to grant special access to heroin for patients exiting the SALOME trial. We also urge Canadians to support the immediate establishment of a permanent HAT program in Vancouver, BC."
Patients and their supporters weren't the only ones supporting the Health Canada move and criticizing Minister Ambrose for her opposition. New Democratic Party health critic Libby Davies also had some choice words for her.
Davies was "outraged" that Ambrose would "overrule her own experts," she said. "Medicalized heroin maintenance has been used very successfully in places like Europe. It's another example of the Conservative government ignoring sound public policy, instead making decisions based on political dogma."
Indeed, while Canada has been on the cutting edge of opiate maintenance in North America, being the scene of the hemisphere's only safe injection site and heroin-maintenance studies, similar moves have been afoot in Europe for some time. Prescription heroin programs have been established in several European countries, such as Switzerland, Germany, Denmark, The Netherlands, and the United Kingdom.
Now, it seems that Canada will join them, despite the health minister's dismay.