Oregon begins moving toward a regulated dispensary system, Massachusetts advances down the dispensary path, New Jersey's governor signs a medical marijuana bill, and much, much more. Let's get to it: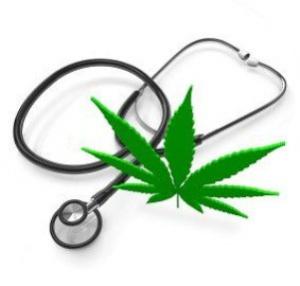 Arizona
Last Tuesday, the Cochise County Planning Commission voted to approve a medical marijuana farm. By a 5-3 vote, the commission gave the go-ahead for a company to cultivate the crop in part of a Willcox greenhouse. It is an almost eight-acre greenhouse superstructure built in the 1990s. Right now it grows mostly tomatoes and other vegetables, but Westedge LLC wants to use 85,000 square feet of the building to grow medical marijuana. Cochise County officials said if no one appeals this decision within a week, it will go through. Otherwise it will be up to the county board of supervisors to make a decision.
California
Last Tuesday, the Berkeley city council postponed approval of a fourth dispensary and a ranking system to select it. Instead, it asked the city's Medical Cannabis Commission to refine proposed regulations concerning cannabis collectives. The council wants the panel to examine limiting the size of collectives in Berkeley, changing their closing time, and requiring them to apply for a permit that would allow the city to track them. Current law allows groups of people to operate cannabis collectives in residential areas as long as the use is "incidental." In the last few years, however, at least three collectives have opened in commercial districts and operated almost like dispensaries, selling cannabis to hundreds or thousands of members. Berkeley has shut down two of those collectives, Perfect Plants Patients Group and Greenleaf, for violating city zoning ordinances. The city is trying to shutter 40 Acres on San Pablo Avenue as well.
Last Friday, a Kern County judge upheld the county's medical marijuana ordinance, but said the county has 30 days to come up with a plan to make the ordinance, Measure G, comply with state environmental laws. If the county fails to come up a review plan acceptable to the court, Measure G could be invalidated and tossed out. A group of county medical marijuana shops and patients sued Kern County after voters approved Measure G in June, 2012. The measure required medical marijuana collectives to be located only on industrial land along with a host of other restrictions. The shops had to be at least one mile away from schools, day care centers, public parks, churches or other marijuana dispensaries.
On Monday, medical marijuana and marijuana legalization advocates rallied in Rancho Cucamonga to protest an anti-marijuana conference organized by the Coalition for a Drug Free America. Members of Americans for Safe Access, Law Enforcement Against Prohibition, CANORML, and others were among the protestors, who garnered favorable press coverage.
Also on Monday, the Upland city council approved an urgency ordinance to ban medical marijuana delivery services. It also tentatively approved a permanent ordinance to ban them; the urgency ordinance is designed to implement the ban until the permanent ordinance is approved and goes into effect 30 days after approval.
On Tuesday, Fresno County supervisors gave first approval to a tougher grow ordinance. On a 5-0 vote, the supes approved the ordinance, under which those involved in marijuana grows in excess of 12 plants could be charged with a misdemeanor, which can include up to six months in a jail and a fine of up to $1,000. In addition, violations can be deemed a public nuisance, and the Sheriff's Office or other county official such as the health officer can ask the Board of Supervisors to okay an additional fine of up to $1,000 for every plant in excess of 12. The ordinance will get a final vote next month.
Also on Tuesday, Santa Cruz County supervisors gave preliminary approval to a new medical marijuana ordinance that would bar any new dispensaries from opening, limit the time of operation and location of existing dispensaries, and require outdoor grows to comply with environmental laws. The new rules prohibit dispensaries within 600 feet of schools or each other, and could ban them near parks that have playground equipment. They restrict hours and signage, and are likely to require background checks of either managers or a dispensary's board members. They also restrict home marijuana grows to 100 square feet indoors, and limits new outdoor grows to 1,000 square feet. Existing grows would have to comply with stringent environmental laws. The ordinance could still be modified before a final October 22 vote. If approved, it would go into effect in November.
Maine
On Tuesday, the State Housing Authority put off a decision on whether to revoke subsidies for medical marijuana users. The question is whether to allow medical marijuana users who receive housing vouchers from MaineHousing to use or grow marijuana in their homes. The board voted in August 2012 to terminate vouchers for medical marijuana users, but then instituted two consecutive six-month moratoriums after protests from medical marijuana advocates. The second of those moratoriums would have expired next month if the board hadn't extended it for another year on Tuesday. The authority cited lack of clear federal guidance for the delay. Of 3,800 Mainers receiving vouchers through the program, 14 are registered medical marijuana patients.
Massachusetts
On Tuesday, the Braintree town council approved a moratorium on dispensaries. It joins more than a hundred other Massachusetts communities that have moved to ban or restrict dispensaries before the state's medical marijuana regulation process even allows them to open. Braintree councilors said it was a temporary measure "to slow things down."
On Monday, the Department of Public Health okayed 158 out of 181 dispensary applicants. Fewer than two dozen were denied, with the department citing their failure to incorporate as nonprofits or a lack of financial viability. Those 158 applicants can now move on to the next phase of the selection process, which will end up with 35 dispensaries statewide.
New Jersey
Last Wednesday, a three-judge panel held a hearing on a lawsuit charging that the Christie administration had sabotaged the state's medical marijuana program with delays and missed reports. Superior Court Judge Marie Lihotz said the lawsuit presented "an interesting, novel issue," but rejected an allegation that state officials were dragging their feet intentionally as "innuendo" and said the court may not be able to consider those claims. Plaintiffs in the case asked the court to order state officials to expedite procedures, but the court made no ruling.
On Monday, Gov. Christie signed a bill that will allow children -- but only children -- to use medical marijuana edibles. The bill also removes a requirement that dispensaries provide patients with no more than three strains of medical marijuana. Christie vetoed an earlier version of the bill that would have allowed all patients to consume edibles.
Oregon
Last Friday, the committee charged with crafting rules for state-regulated dispensaries met for the first time. It includes police, prosecutors, marijuana lobbyists, lawyers, advocates and dispensary operators, and aims to finalize rules by January 31. The meeting is part of the effort to implement House Bill 3460, which was passed by the legislature this year and creates a registry for medical marijuana retailers.
Washington
Last Friday, the state Supreme Court ruled that people charged with marijuana offenses can argue a medical necessity defense even if they have not received a doctor's recommendation. The court held that people without recommendations can still argue they needed marijuana for medical reasons, but will have to show why complying with state law wasn't a viable option for them.
West Virginia
On Wednesday, an interim committee of the legislature held a hearing on medical marijuana. No word yet on how it went, but representatives of the Marijuana Policy Project and the National Conference of State Legislatures were set to testify. Medical marijuana bills have gone nowhere so far in the state legislature.
[For extensive information about the medical marijuana debate, presented in a neutral format, visit MedicalMarijuana.ProCon.org.]