by psmith, April 09, 2013, 06:47pm, (Issue #779)
A coalition of more than 175 artists, actors, athletes, elected officials, and civil rights and civil liberties advocates Tuesday sent an open letter to President Obama urging him to redouble his efforts to shift from a punitive, repressive federal criminal justice policy to one emphasizing prevention and rehabilitation.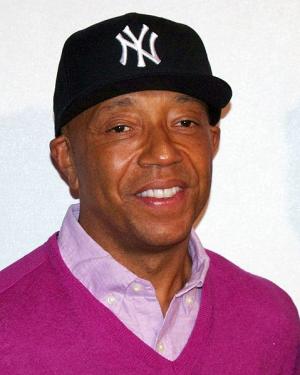 The US is the world's leading incarcerator, with more than 2.3 million people behind bars. The US leads the world both in absolute numbers of prisoners and in prisoners per capita, with 715 per capita,
comfortably leading the nearest per capita contenders
, Russia (584) and Belarus (554).
Of those 2.3 million people behind bars, more than 500,000 are charged with drug offenses. While the number of prisoners being held by the states and the number of drug offenders held by the states have begun to decline slightly in recent years as state-level policy makers grapple with economic problems, the federal prison population continues to grow, driven in part by drug offenders. According to the Bureau of Justice Statistics, there were some 95,000 federal drug war prisoners at the end of 2011, nearly half the federal prison population. That's up from only 70,000 a decade ago.
"It is critical that we change both the way we think about drug laws in this country and how we generate positive solutions that leave a lasting impact on rebuilding our communities," said hip-hop mogul Russell Simmons, who helped organize the star-studded effort. "We need to break the school to prison pipeline, support and educate our younger generations and provide them with a path that doesn't leave them disenfranchised with limited options."
In the letter, the coalition praised Obama for criminal justice reforms he had undertaken, such as the Fair Sentencing Act, which reduced (but did not eliminate) the crack-powder cocaine sentencing disparity, but urged him to do more. "Mr. President, it is evident that you have demonstrated a commitment to pursue alternatives to the enforcement-only "War on Drugs" approach and address the increased incarceration rates for non-violent crimes," the letter said. "We believe the time is right to further the work you have done around revising our national policies on the criminal justice system and continue moving from a suppression-based model to one that focuses on intervention and rehabilitation."
The coalition called for specific reforms.
"Some of the initial policies we recommend is, under the Fair Sentencing Act, extend to all inmates who were subject to 100-to-1 crack-to-powder disparity a chance to have their sentences reduced to those that are more consistent with the magnitude of the offense," the letter said. "We ask your support for the principles of the Justice Safety Valve Act of 2013 (Senate Bill 619), which allows judges to set aside mandatory minimum sentences when they deem appropriate."
The letter also implicitly chided the Obama administration for its failure to make much use of his power to pardon and commute sentences. In fact, Obama has pardoned prisoners or commuted sentences at a much lower rate than any of his recent predecessors. He has granted only 39 pardons and one commutation (of a terminally ill cancer patient) in five years in office, while failing to act on such deserving and well-publicized cases as that of Clarence Aaron, who is now 20 years into a triple life sentence for a cocaine deal in which he was neither the buyer, seller, or supplier of the drugs.
"We ask that you form a panel to review requests for clemency that come to the Office of the Pardon Attorney," the letter said. "Well-publicized errors and omissions by this office have caused untold misery to thousands of people."
The letter also applauded Obama's "staunch commitment" to reentry programs for prisoners who have finished their sentences and urged him to expand those transition programs, and it urged him to support the Youth Prison Reduction through Opportunities, Mentoring, Intervention, Support, and Education (Youth PROMISE) Act (House Bill 1318), "a bill that brings much needed focus on violence and gang intervention and prevention work."
The coalition also asked for a meeting with the president.
"We request the opportunity to meet with you to discuss these ideas further and empower our coalition to help you achieve your goals of reducing crime, lowering drug use, preventing juvenile incarceration and lowering recidivism rates," the letter said.
From the Hollywood community, signatories to the letter included: Roseanne Barr, Russell Brand, Jim Carrey, Cedric The Entertainer, Margaret Cho, Cameron Diaz, Mike Epps, Jamie Foxx, Jon Hamm, Woody Harrelson, Ron Howard, Eugene Jarecki, Scarlett Johannson, the Kardashians, LL Cool J, Eva Longoria, Demi Moore, Michael Moore, Tim Robbins, Chris Rock, Susan Sarandon, Sarah Silverman, Jada Pinkett Smith, Will Smith, and Mark Wahlberg.
From the music community, signatories included: Big Boi of Outkast, Sean "Diddy" Combs, Chuck D, DJ Envy, DJ Pauly D, Ani Difranco, Missy Elliot, Ghostface Killah, Ginuwine, Jennifer Hudson, Ice-T, Talib Kweli, John Legend, Ludacris, Lil Wayne, Natalie Maines, Nicky Minaj, Busta Rhymes, Rick Ross, RZA, and Angela Yee.
From the civil rights and civil liberties community, signatories included: Harry Belafonte, Julian Bond, Dr. Benjamin Chavis, Law Enforcement Against Prohibition leader Neill Franklin, Rev. Jesse Jackson, NAACP head Benjamin Todd Jealous, National Urban League leader Marc Morial, Drug Policy Alliance head Ethan Nadelmann, Rev. Al Sharpton, ACLU head Anthony Romero, Families Against Mandatory Minimums head Julie Stewart, and Dr. Boyce Watkins.
From the faith community, signatories included: Bishop James Clark, Bishop Noel Jones, Bishop Clarence Laney, Bishop Edgar Vann, Dr. Iva Carruthers, Deepak Chopra, Father Michael Pfleger, Rabbi Robyn Fryer Bodzin, Rabbi Menachem Creditor, Rabbi Nina Mandel, Rev. Jamal Bryant, Rev. Delman Coates, Rev. Leah D. Daughtry, Rev. Dr. Fredrick Haynes, Rev. Michael McBride, Rev. Dr. W Franklyn Richardson, and Rev. Barbara Skinner Williams.
Media and academic figures who signed on include: CNN's TJ Holmes, Radio One's Cathy Hughes and Alfred Liggins, former MSNBC host (and now hydroponic farmer!) Dylan Ratigan, "The New Jim Crow" author Michelle Alexander, Michael Eric Dyson, Naomi Klein, Julianne Malveaux, and Spelman College's Dr. Beverly Daniel Tatum.
Also signing were businessmen Virgin Airlines magnate Sir Richard Branson, US Black Chamber of Commerce head Ron Busby, and St. Louis Rams owner Chip Rosenbloom, elected officials Congressman Tony Cardenas (D-CA), Congressman Keith Ellison (D-MN), Congresswoman Marcia Fudge (D-OH), Congresswoman Barbara Lee (D-CA), Congressman Bobby Rush (D-IL), and Congressman Bobby Scott (D-VA), and professional athletes Brendon Ayanbadejo, Lamar Odom, Isaiah Thomas, and MikeTyson, among others.
"The letter is intended to be a respectful appeal to the Obama administration asking that we develop productive pathways to supporting families that have been harmed by the War on Drugs," said Dr. Boyce Watkins, author, entrepreneur, and current scholar in residence in entrepreneurship and innovation at Syracuse University. "Countless numbers of children have been waiting decades for their parents to come home, and America is made safer if we break the cycle of mass incarceration. Time is of the essence, for with each passing year that we allow injustice to prevail, our nation loses another piece of its soul. We must carefully examine the impact of the War on Drugs and the millions of living, breathing Americans who've been affected. It is, quite simply, the right thing to do."
"So called 'tough on crime' policies have failed our nation and its families, while 'smart on crime' policies work," said NAACP head Benjamin Todd Jealous. "When we know that drug treatment is seven times more effective than incarceration for drug addicts, basic human decency demands our nation makes the switch. The fate of hundreds of people and the children who need them home and sober hang in the balance. Great progress is being made in states from New York to Georgia with strong bipartisan support. The time has come for all of us to do all that we can. The future of our families, states, and nation demand it."
Will President Obama respond to this clarion call for action? Stay tuned.
back to top