A police officer in the suburban Dallas community of Richardson, Texas, shot and killed a woman with outstanding drug arrest warrants as she fled from an attempted traffic stop Monday morning. Emily Krumrei, 32, becomes the 9th person to die in US domestic drug law enforcement operations so far this year.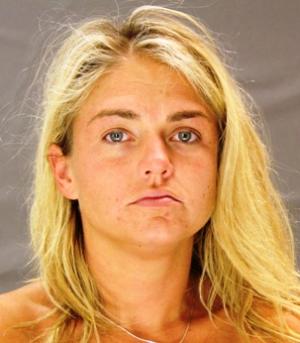 According to the
Dallas Morning News
, citing Richardson police spokesperson Sgt. Kevin Perlich, an officer "was attempting to get a violator to pull over in a parking lot" for reasons that are yet unclear, but Krumrei fled in her Lexus. Shortly thereafter, an officer in a squad car saw her and attempted to stop her, but she refused to pull over.
Krumrei turned onto the southbound frontage road to the North Central Expressway. There, Perlich said, "a third officer near the frontage road was working a traffic accident. He stepped out into the road and tried to get her to stop." But instead, Perlich said, Krumrei accelerated and clipped the officer. "The officer, in fear for his life, fired upon the vehicle," Perlich said.
The Dallas NBC affiliate had a slightly, but significantly, different chronology of the shooting. According to NBC, the officer "fired at least one shot at the woman before being struck by the car."
In either case, the officer was not seriously injured or hospitalized.
Krumrei was taken to a local hospital, where she was pronounced dead. Perlich said an investigation into her death was ongoing, but "it's possible she wasn't stopping because she had several outstanding warrants for her arrests."
The Morning News reported that records show Krumrei had been indicted in Dallas County in April for possessing between one and four grams of cocaine, and that she also had outstanding felony drug warrants from Smith County, a hundred miles to the east.