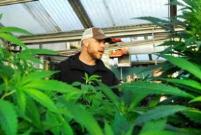 A Montana medical marijuana grower is looking at an 80-year mandatory minimum federal prison sentence after standing on principle and refusing onerous plea bargains. Now, Chris Williams' supporters are rallying.
A brilliant documentary by filmmaker Rebecca Richman Cohen tells the story of Montana's medical marijuana wars. Code of the West is definitely worth watching.
We are approaching a new year, in a new time, with critical opportunities and critical work needed to be done. A tax-deductible donation as year's end approaches will make sure the word gets out in 2013 -- a non-deductible donation will help us advocate legislatively too.
Even as Uruguay moves to create a system of state-regulated marijuana commerce, legislators from across the political spectrum are calling for the legalization of all drugs in a bid to blunt the threat from the drug trade.
Holland's conservative justice minister has announced a plan to reclassify high-potency marijuana as a hard drug like heroin or cocaine and bar it from being sold in the country's famous cannabis coffee shops.
Two out of three Canadians want marijuana law reform, according to a new poll. That's in line with other recent polling, but out of whack with the policies of the Conservative government.
Arizona marks a medical marijuana first, there's an ominous move by the feds in Northern California, Illinois is considering a medical marijuana bill, and that's not the half of it.
Which state will be the next to legalize marijuana? Activists in Montana are taking steps to make it happen there in 2014.
An undercover heroin bust gone bad in Cincinnati has left one young man dead, one wounded, and one on the run.
There seem to be some problems with drug task force leadership in Mississippi, and a Michigan cop gets in trouble for treating the forfeiture shed as his own personal pawn shop.
Permission to Reprint:
This issue of Drug War Chronicle is licensed under a modified
Creative Commons Attribution license
. Articles of a purely educational nature in Drug War Chronicle appear courtesy of DRCNet Foundation, unless otherwise noted.